February 28, 2017 – San Francisco, California. Dr. Alex Rabinovich, a leading oral surgeon in the San Francisco Bay Area, is proud to announce an update to his website information page on wisdom teeth extraction.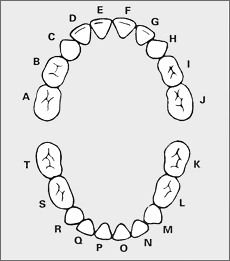 Wisdom teeth extraction is one of the most common reasons that patients seek out a top oral surgeon, not just in San Francisco but throughout anywhere in the United States. Most adults have to have their wisdom teeth removed.
"Even in sophisticated San Francisco, the community may not know that removing wisdom teeth is a common oral surgery procedure," explained Dr. Rabinovich. "The eruption of wisdom teeth for each person can be different. We recommend San Franciscans who think they are having problems with this issue contact us to take a look find the best way to solve the problem. Our information page has basic information on the procedure, but, of course, the best action is to reach out for a consultation or second opinion."
To review the newly updated page for wisdom teeth extraction in San Francisco, please go to the wisdom teeth page.  Information about wisdom teeth, as well as other tooth problems such as dental implants and broken teeth can be found. Dr. Rabinovich also offers consultation services, which one can reserve via the website. (It should be noted that Dr. Rabinovich has a specialized website at http://www.sfdentalimplants.com/ focused on dental implants for San Francisco Bay Area patients).
Summary of Updated Information Page on Wisdom Teeth
If a San Francisco local has new molars pushing through and causing pain, it may be time to consider wisdom teeth extraction. Dr. Rabinovich, a leading oral surgeon in San Francisco, has recently updated his informational web page for wisdom tooth extraction. This newly updated page is a good first step for someone seeking to understand wisdom teeth and the role of a good oral surgeon for the extraction procedure. The third and final set of molars can sprout from age eighteen to the early twenties. If wisdom teeth have space to grow, patients may not suffer any problems. If the final molars have no space to erupt, other teeth can push out causing pain and health issues. A top-rated Bay Area oral surgeon can easily diagnose the problem and find the best path to individual wisdom teeth extraction. Extracting wisdom teeth has become a common procedure. Each patient can experience different complications from erupted back molars. Meeting with a top oral surgeon skilled in removing wisdom teeth can be a good step after reviewing this newly updated informational page.
About Oral Surgery San Francisco
Oral Surgery San Francisco is located in the Financial District of the City. Under the direction of Dr. Alex Rabinovich, a Board Certified Oral and Maxillofacial Surgeon specializing in the field of oral surgery. This additional training, along with his years of experience, sets Alex Rabinovich MD DDS apart from the growing number of general dentists offering oral surgery and other dental procedures. Oral Surgery San Francisco serves all neighborhoods in the city of San Francisco including Pacific Heights, Russian Hill and Noe Valley.
Contact:
Web: https://www.oralsurgery-sf.com/
Tel. (415) 817-9991