San Francisco, California – March 31, 2017. Dr. Alex Rabinovich, a top oral surgeon working in San Francisco, is proud to announce a new blog post about the value of second opinions. The post explains that, before choosing an oral surgeon, many patients would do well to have at least a consultation with another surgeon. Various types of oral surgery from wisdom tooth extraction to dental implants can benefit from a second opinion.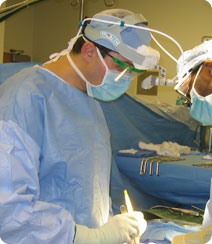 "We want our patients to be one hundred percent comfortable with any oral surgery they go through," commented Dr. Rabinovich. "My experience has taught me that a patient who has had a second opinion can feel more confident about their final decision, and be better informed, regardless of which surgeon ultimately performs their oral surgery."
To review the new blog post about oral surgery and the value of a second opinion, please visit the website. Information about oral surgery for wisdom teeth extraction and other surgeries involving the teeth and jaw can be found. To review information about dental implants, visit the San Francisco Dental Implant center website. This second website is part of the San Francisco Dental Implant Center, a specialized center for dental implants.
The Importance of Second Opinions to San Francisco Bay Area Residents
Reconstructive jaw surgery or cosmetic dental surgery can be complicated and could last a lifetime. Bay Area residents may decide to shop around for a second opinion before committing. Repairing broken teeth or replacing teeth all together can take different pathways. Finding out more about oral surgery before committing to a specific oral surgeon can be a smart move.
In the new post on Dr. Alex Rabinovich's blog, patients searching for oral surgery procedures such as reconstructive surgery, dental implants or facial cosmetic surgery can find information on why this is an important part of the process. It should be noted that a second opinion does not necessarily mean that the first consultation was wrong. Seeking a second option could either verify the best treatment or offer a better option. Expensive and complicated oral surgery procedures like dental implants may need a second look. Not only does a procedure have to run smoothly, but receiving top service post-surgery can be just as important. Asking for a second opinion from a professional oral surgeon can help a San Francisco local verify the right procedure for a specific issue. The best oral surgeon to do the job can be found in San Francisco after taking a second look, even if the "first" oral surgeon that one goes to turns out to be better than the "second."
About Oral Surgery San Francisco
Oral Surgery San Francisco is located in the Financial District of the City. Under the direction of Dr. Alex Rabinovich, a Board Certified Oral and Maxillofacial Surgeon specializing in the field of oral surgery. This additional training, along with his years of experience, sets Alex Rabinovich MD DDS apart from the growing number of general dentists offering oral surgery and other dental procedures. Oral Surgery San Francisco serves all neighborhoods in the city of San Francisco including Pacific Heights, Russian Hill and Noe Valley.
Contact:
Web: https://www.oralsurgery-sf.com/
Tel. (415) 817-9991