There are many oral surgeons in the Bay Area, even in the smaller cities such as San Mateo, Daly City, or Union City, but they are not by any means all specialized as is Dr Alex Rabinovich. He is a Board Certified Oral and Maxillofacial Surgeon of many years standing and has carried out hundreds of different facial surgeries and some thousands of dental implants. He is known as one of the Bay Area's best specialized oral surgeons.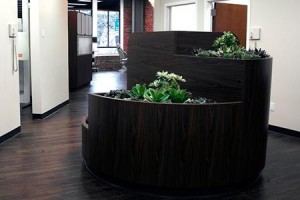 Dr Rabinovich is also frequently asked to speak at dental conventions and conventions about oral surgery, and he has authored a number of medical articles on a range of subjects. If you like, he is the "go to" oral surgeon for other oral surgeons. Dr Rabinovich also undertakes charitable missions overseas performing oral and facial surgery on children in underdeveloped countries where they do not have enough skilled surgeons of their own.
A Highly Respected San Francisco Surgeon Who Can Treat Facial Trauma
Whatever sort of problem you have that requires the skills of one of the Bay Area's best specialized oral surgeons, Dr Rabinovich can help. He is highly respected as a Bay Area oral surgeon who can treat facial trauma. Surgery following facial trauma can take many hours, as the aim is to repair as much of the damage as possible in one operation. Obviously, the situation of each patient will vary, and the immediate concern is to treat any life-threatening injuries such as repairs to airways, brain, and other vital structures. Broken facial bones are held in place with surgical screws and titanium mini-plates. Lacerations will be closed with sutures.
Dr Rabinovich's background includes extensive surgical training in facial trauma, reconstruction, jaw surgery, oral surgery, and cosmetic surgery, and he has performed maxillofacial surgery in some of the most demanding trauma centers in the United States. Dr. Rabinovich also has access to the latest in technology and techniques for facial trauma surgery.
In addition to facial trauma, many people suffer from facial issues that are genetic in origin. Some people may simply be dissatisfied with the way that they look, while others may have suffered from an underbite or overbite and require corrective jaw surgery. In some of these cases an insurance company may deem the work to be cosmetic, while in other cases it may provide full cover. Only a skilled surgeon such as Dr Rabinovich, who is widely regarded as one of the Bay Area's best specialized oral surgeons, can evaluate your requirements, and will of course work with you and your insurance company in order to cover the surgery if at all possible.
Dr Rabinovich offers a free consult to all patients, so book an appointment by phoning the office on (415) 817-9991 or click on the Contact Us link at the top of the page.