San Francisco, California – August 2, 2019. San Francisco Oral Surgery is proud to announce a top listing on Yelp for the category of "Best Oral Surgeons in San Francisco."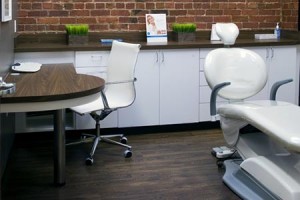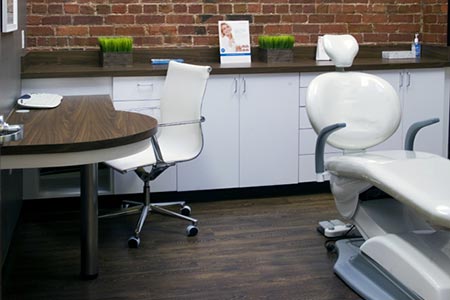 Generated by the proprietary Yelp algorithm, this list of top-rated oral surgeons is heavily used by web-savvy San Franciscans searching for wisdom teeth extractions, jaw surgery, and other oral surgery issues.
"My team and I shared a big 'wahoo' moment when we saw our clinic was, once again, listed as a top listing for oral surgery in San Francisco on Yelp. I'm so proud of how hard my team works to make patients happy," explained Dr. Alex Rabinovich. "The positive posts tell me we are meeting our goals as one of the top oral surgery clinics not just in San Francisco but throughout the entire Bay Area."
Residents in the Bay Area and surrounding cities can view the Yelp listing for SF Oral Surgery. Another way to find the listing is to Google, "best oral surgeon in SF." Patient posts about easy wisdom tooth removal by a top oral surgeon are available for review. Locals can read details concerning the costs of oral surgery, pain management, and recovery support. The Yelp listing for Dr. Alex Rabinovich can also be found at https://www.yelp.com/biz/alex-rabinovich-dds-md-san-francisco. Alex Rabinovich, DDS, MS has a specialized background in oral/maxillofacial procedures. A history of surgical experience in corrective jaw issues and tooth implants add to Dr. Rabonovich's unique skill-set. SF Oral Surgery aims to support patients with top care and excellent results. To review more about Dr. Rabinovich, please visit https://www.oralsurgery-sf.com/meet-dr-rabinovich/.
LOCALS CAN SLEEP WELL KNOWING THE BEST ORAL SURGEONS IN SAN FRANCISCO ARE AVAILABLE ONLINE
Here is background on this release. Excruciating mouth pain can occur for several reasons. Impacted wisdom teeth, severe gum disease, and underlying jaw issues can all contribute to sleepless discomfort. Choosing a run-of-the-mill oral surgeon in the Bay Area may not satisfy a miserable patient. A dentist with a background in general dentistry might not be enough. Locals might decide to hunt online for a professional oral surgeon with specialized education and top-notch clinical team.
Acute mouth pain can require a thorough inspection by a medical professional skilled in underlying abnormalities. Post-op support from a pain-management professional can help curb late-night discomfort. A patient concerned about the cost of oral surgery can receive expert guidance from a staff ready to help lower out-of-pocket expenses.
For these reasons, SF Oral Surgery is proud to announce its inclusion on Yelp's list of the best oral surgeons in San Francisco.
ABOUT ORAL SURGERY SAN FRANCISCO
Oral Surgery San Francisco, located in the Financial District of the City. Under the direction of Dr. Alex Rabinovich, a Board Certified Oral and Maxillofacial Surgeon specializing in the field of oral surgery. This additional training, along with his years of experience, sets Alex Rabinovich MD DDS apart from the growing number of general dentists offering oral surgery and other dental procedures. The cost of oral surgery can expensive hand the clinic accepted over forty types of insurance plans from Bay Area employers. Oral methods include wisdom teeth extraction, jaw surgery, and dental implants. Oral Surgery San Francisco serves all neighborhoods in the city of San Francisco, including Pacific Heights, Russian Hill, and Noe Valley.
Contact Media Relations
Tel. (415) 817-9991