San Francisco, California – December 1, 2019. San Francisco Oral Surgery, a best-in-class clinic for oral surgery in San Francisco, is proud to announce a new, timely post, as insurance plans begin to expire for 2019. A busy economy can equal an increase in scheduled oral surgery.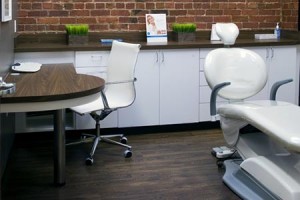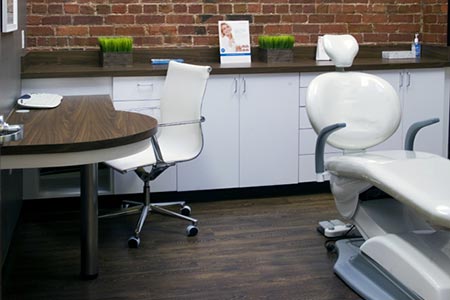 Bay Area residents concerned about dental insurance changes in 2020 can still book a surgical oral procedure before the New Year. Any surgery can require a substantial investment in time and money by a patient. A smart strategy can include researching an oral surgeon ready to provide patients with a comfortable, manageable experience.
"Some Bay Area people might think it's too late to schedule their oral surgery by the New Year. We are here to say there's still time," explained San Francisco oral surgeon Dr. Alex Rabinovich. "My clinic team is ready to help new patients review their current insurance and book an appointment before the end of December."
A new post about how to schedule oral surgery in San Francisco before 2020 is available online. Bay Area locals might consider oral surgery a minor process. Replacing a painful, broken tooth can require planning. It can be valuable to research oral surgery procedures like wisdom teeth removal, and dental implants. Several dental insurance plans are set to expire by 2020. To learn more about scheduling oral surgery before the end of the Q4 season, please visit https://www.oralsurgery-sf.com/wisdom-teeth/. A no-obligation insurance review and consultation is available to Bay Area residents. Persons with specific interests in dental implants should visit the company's sister website.
LOCALS LEARN TO SET ASIDE TIME FOR IMPORTANT ORAL SURGERY IN SAN FRANCISCO BEFORE THE NEW YEAR
Here is the background on this release. A busy Bay Area local might put off urgent personal medical care to manage extra responsibilities during the Winter season. Post-phoning a medical procedure until the New Year could create unforeseen financial hardships. Many insurance plans are set to expire in January. Persons struggling with erupted wisdom teeth, or a missing tooth might lose the opportunity to pay for the surgery under a current insurance plan. It could be vital to review oral surgery options in San Francisco before the New Year comes in at a Union Square celebration.
Insurance providers can change benefit offerings after older plans terminate. New plans may not allow sufficient coverage for a standard surgical procedure such as dental implants or wisdom teeth removal. A cost-effective strategy can include scheduling a dental implant procedure before January 2020.
Putting off necessary oral surgery in San Francisco could backfire on a patient. Procedures including replacing a broken tooth, dental implants, or wisdom tooth removal can be quick and comfortable. Persons slated for oral surgery in San Francisco can reach out to a clinic and review a current 2019 insurance plan. For these reasons, Oral Surgery San Francisco announces a new, timely post.
ABOUT ORAL SURGERY SAN FRANCISCO
Oral Surgery San Francisco, located in the Financial District of the City. Under the direction of Dr. Alex Rabinovich, a Board Certified Oral and Maxillofacial Surgeon specializing in the field of oral surgery. This additional training, along with his years of experience, sets Alex Rabinovich MD DDS apart from the growing number of general dentists offering oral surgery and other dental procedures. The cost of oral surgery can expensive hand the clinic accepted over forty types of insurance plans from Bay Area employers. Oral methods include wisdom teeth extraction, jaw surgery, and dental implants. Oral Surgery San Francisco serves all neighborhoods in the city of San Francisco, including Pacific Heights, Russian Hill, and Noe Valley.
Contact Media Relations
Tel. (415) 817-9991