San Francisco, California – January 5, 2020. Oral Surgery San Francisco, a professional team of oral surgeons in San Francisco headed up by Dr. Alex Rabinovich, is proud to announce a new timely post to their blog on end-of-year insurance issues.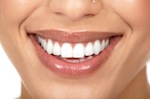 Personal insurance deductibles are typically paid off around the end of the year. A short window of time between the old and new insurance year might provide the best opportunity to save on critical surgical procedures. San Francisco residents ready to schedule oral surgery are urged to reach out to book oral surgery or dental implant appointments ASAP.
"Many times, people are hesitant to get their wisdom teeth pulled because they don't feel any pain and don't see a reason to spend the money. If things have changed, and they are insured, now is the best time to schedule wisdom tooth removal," commented Dr. Rabinovich. "Around the end of the year, insurance plans can provide substantial savings. Our office team will help patients review the costs and then schedule surgery before the New Year."
To review the latest post, please visit https://www.oralsurgery-sf.com/2019/12/2020ins/. Medical and dental insurance can result in high premiums and deductibles throughout a year. If the deductibles are met, December could be the most budget-friendly time to book an oral surgery procedure. Once January arrives, insurance plans can roll over and signal new deductibles. To learn more about wisdom tooth extraction, interested persons can go to the page online.  Persons with dental implants needs are urged to visit the company's sister website at http://www.sfdentalimplants.com/.
SAN FRANCISCO RESIDENTS LEARN THE BENEFITS TO BOOKING ORAL SURGERY AT THE 'LAST MINUTE'
Here is the background for this release. A common saying 'the early bird catches the worm' may be at play when San Francisco local residents schedule various winter events. Holiday travelers might book plane flights and hotels months in advance to get a reasonable price. The same idea can apply to concert tickets or amusement park packages. Promotional packages and budget-friendly deals can entice the public to schedule early. Indeed, this train of thought might not apply to oral surgery.
Insurance coverage may not 'pay off' until close to an expiration date. After yearly deductibles are covered, a short window of time opens up for the insured. Many plans could cover up to 100% of medical costs for oral surgery or other vital health procedures. For these reasons, San Francisco Oral Surgery announces a new timely post for the Bay Area community.
ABOUT ORAL SURGERY SAN FRANCISCO
Oral Surgery San Francisco is located in the Financial District of the City. Under the direction of Dr. Alex Rabinovich, a Board Certified Oral and Maxillofacial Surgeon specializing in the field of oral surgery. This additional training, along with his years of experience, sets Alex Rabinovich MD DDS apart from the growing number of general dentists offering oral surgery and other dental procedures. Procedures include wisdom teeth extraction, Orthognathic or jaw surgery, sleep apnea mouth appliances, and dental implants. Dr. Rabinovich can be available as an emergency oral surgeon in San Francisco also. Oral Surgery San Francisco serves all neighborhoods in the city of San Francisco, including Pacific Heights, Russian Hill, and Noe Valley.
Contact: Media Relations
Tel. (415) 817-9991