Hours

Monday—Friday: 9:00AM to 5:00PM
Phone

(415) 817-9991
(415) 277-0704 (FAX)
Address

129 Sacramento Street
San Francisco, CA 94111
Parking

Unfortunately we do not validate parking, however there is always plenty of parking at any of the Embarcadero Centers. Embarcedero Center 3 is conveniently located across the street from our office.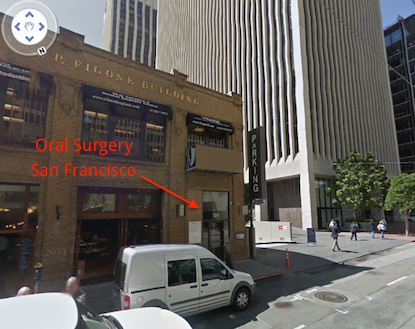 Google Street Map
 (Click for Larger View)
Parking Map
 (Click for Larger View)
If you have any questions, concerns, or would like to schedule an appointment at our Oral Surgery San Francisco, please contact us today. We look forward to providing you with the personal care you deserve. Our office staff is friendly, knowledgeable, and here to help you with a smile.
Call Oral Surgery San Francisco today at (415) 817-9991, or email us at info@doctorrabinovich.com.