San Francisco, CA – February 29, 2016. Dr. Alex Rabinovich MD, DDS, a top oral surgeon in San Francisco specializing in procedures such as wisdom teeth extraction, dental implants, and orthognathic (jaw) surgery, is proud to announce a major upgrade to his oral surgeon website.
"While many San Francisco Bay Area patients come to oral surgeons from referrals, more and more patients turn to the Internet for information on dental and medical procedures," explained Dr. Alex Rabinovich of San Francisco Dental Implants. "By updating my oral surgery website, I plan to provide a better online experience for potential patients, including some explanations in lay people terms about common procedures such as wisdom teeth extraction that I perform in my San Francisco office."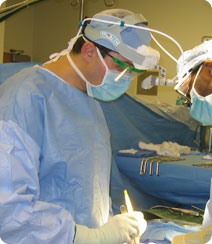 In addition to visiting the newly updated website, one can learn a great deal about Dr. Rabinovich as a San Francisco oral surgeon on the newly updated landing pages. Of particular interest is the page on wisdom teeth, as this is one of the more common procedures. Patients interested in dental implants in San Francisco are referred to his sister website at http://www.sfdentalimplants.com/.
Common Procedures Performed by Dr. Alex Rabinovich as an Oral Surgeon
Dr. Rabinovich is a physician with advanced training in Facial Plastic Surgery as well as Cranio-Maxillofacial Surgery. Educated in both medicine (MD, SUNY Downstate College of Medicine) and dentistry (DDS, Columbia University), Dr. Rabinovich is an expert in Facial Cosmetic Surgery, Corrective Jaw Surgery (Orthognathic and TMJ) and Facial Reconstruction (Trauma and Cleft Lip / Palate deformities). He successfully performed hundreds of facial surgical procedures, conducted clinical research and authored a number of medical articles.
Procedures available at his Oral Surgery office include, but are not limited to, the following: dental implants, bone grafting, wisdom teeth extraction, and jaw (orthognathic) surgery. In addition, surgery for disorders such as TMJ and sleep apnea are increasingly in demand.
While the website is fully updated with new, 2016, information on procedures, interested patients are encouraged to reach out by email or phone for an in-office consultation. All patients are different, and individual results may vary.
More Information
Media inquiries are handled by the San Francisco Dental Implant Center. Accordingly, interested parties are directed to the following:
San Francisco Dental Implant Center, Media Relations
Web: http://www.sfdentalimplants.com/
Email: info(at)sfdentalimplants(dot)com
Tel. (415) 992-9188