Many people have issues with their jaw and some of them can be quite severe. Some, like an overbite, may be not so severe in childhood that surgery is needed then, but later in life can become quite painful and/or embarrassing.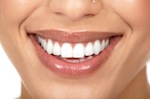 Other problems can be difficulty chewing, fractures of the jaw and mid-face, jaw dislocation, osteonecrosis of the jaw, teeth grinding, mis-aligned teeth, and more. A jaw surgeon in San Francisco can help you with all of these problems.
The Most Highly Qualified Jaw Surgeon In San Francisco
Dr Alex Rabinovich is probably the most highly qualified jaw surgeon in San Francisco and is happy to help any patient with jaw problems. His intention is not to be just the best oral surgeon in the Bay Area, but to be the best for you and your needs. He firmly believes that there is more to jaw surgery than just the mechanics, and works hard to improve not just your health, but your appearance too. His office is devoted to using state-of-the-art procedures that will restore the natural beauty of your smile and provide results that will last.
State-Of-The-Art Equipment for Orthognathic Surgery
Dr Rabinovich has installed in his office the very latest equipment including a 3D imaging scanner that out-performs every other type of imaging equipment and issues far less harmful radiation than a CAT scanner. With this NewTom machine, as it is called, he can view your jaw in both horizontal and vertical view which provides him with the optimum clarity and accuracy in order to decide on the most appropriate form of treatment for your problem. NewTom is regarded as the industry leader without a shadow of doubt.
After his surgical and dental background training, Dr Rabinovich is uniquely qualified to carry out surgical procedures involving all aspects of the functions of your jaw, no matter what the problem. His years of experience make him your first choice for jaw surgery in San Francisco involving both soft tissues (skin and muscle) and hard tissues (bone and cartilage).
Corrective jaw surgery may be undertaken under general anesthetic and usually requires an overnight stay. Either one, or both, jaws may be treated depending on the extent of the problem, as no two patients problems are the same. Any nasal breathing problems can be addressed at the same time. The recovery period will usually be from four to six weeks before returning to work or school.
If you are considering any form of jaw surgery in the Bay Area you will be pleased to know that Dr Rabinovich offers every patient a completely free consult when he can discuss your options and answer all your questions. Call his office to make an appointment on (415) 817-9991 or click on the Contact Us link at the top of the page.