If you are having problems with wisdom teeth and live in San Francisco you need the services of an adept oral surgeon, not just a general dentist. It's a fact that the removal of wisdom teeth is a highly skilled task, so it is safer to ensure that you are only being seen by one of the best wisdom teeth specialists in San Francisco, our own Dr. Alex Rabinovich.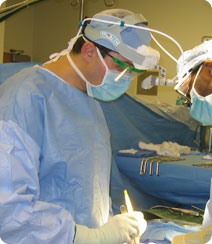 You may also want to consider an in-network doctor for the obvious reason that it will save you money. Put simply, if you use an out of network doctor you will finish up paying a larger part of the bill for extraction of wisdom teeth San Francisco than using an in-network doctor. We accept most insurance plans, so reach out to find out if our San Francisco wisdom teeth surgery options are "in" your network.
Shop Around: Get a Second Opinion on Wisdom Teeth Extraction
It is also worthwhile shopping around in order to obtain the best price because rates can vary considerably from one doctor to another, even in San Francisco.
Dr Alex Rabinovich is well-known in oral surgery circles as one of the very best oral surgeons in California, and he is recommended and listed by many of the major insurance companies. Indeed, his skills are such that he is frequently called upon to speak at dental conferences both here and abroad, and we are indeed lucky that he is based here in San Francisco.
Dr Rabinovich also takes time out to perform oral surgery on children in need in poor countries who may have a cleft palate or other deformity requiring his skills, and he undertakes this work without asking for any fee in the knowledge that he is helping a child to live a normal life rather than continuing to suffer.
A Free Consult on a Wisdom Teeth Extraction in San Francisco
Dr Rabinovich also offers every patient the opportunity for a completely free consult at his offices without any obligation, so if you need help with trouble with your wisdom teeth San Francisco it is well worth your while to arrange an appointment to see him for a second opinion. His office is conveniently located in the financial district of San Francisco. People come to see Dr Rabinovich from all over the Bay Area and indeed from further afield simply because of his ever-growing reputation.
Wisdom teeth surgery is something that quite naturally worries many patients, but Dr Rabinovich has a luxurious office suite and has a way of putting his patients at their ease and calming their fears.
Give our office a call on (415) 817-9991 or click on the Contact Us link at the top of the page to book your free consult with Dr Rabinovich.