Many people are unaware of why our wisdom teeth are so called. The answer is that they do not erupt in the mouth (erupt simply means grow and appear) until somewhere between the ages of 16 and 25. It is assumed that, by this age, we have learned some of life's early lessons, and therefore gained some wisdom. (Get it?)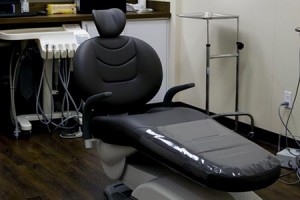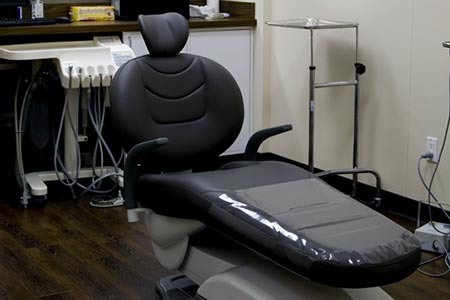 However, it is a fact that while a few people never have any trouble with their wisdom teeth, most of us do. They are the last molars to appear and they can cause several problems. Very often they do not have enough room to erupt fully or naturally and so they may only partially erupt. They can also grow sideways, or into other teeth and move them out of alignment. Partially erupted wisdom teeth will leave an opening around the teeth into which bacteria will find their way and cause an infection. This leads to soreness, swelling, pain, and illness.
Worse still, it is possible for cysts or tumors to form around partially erupted wisdom teeth which can result in destruction of the jawbone and other teeth. It follows that early removal of wisdom teeth can save a lot of trouble later on.
If you have problem wisdom teeth and live in San Francisco it is the wise thing to do to ask for a second opinion on any wisdom teeth extraction. There are a couple of very good reasons for making an appointment with Dr Alex Rabinovich, probably the top-rated oral surgeon in the San Francisco Bay Area, in order to seek his expert opinion. First, Dr Rabinovich offers a totally free consult with no obligation.
Insurance Accepted for Wisdom Teeth Extractions in San Francisco
Equally importantly, there is the matter of insurance. Many oral surgeons in San Francisco only accept insurance from a handful of companies, whereas Dr Rabinovich accepts nearly 40 insurance companies including all the major names. He also offers financing plans from Chase Health Advance which include instant credit approvals with no down payment and no application fee, plans that are interest free for up to 6 months, and revolving lines of credit commencing at $5,000.  (Offer subject to change without notice; so please call our office). Therefore, if you have your wisdom teeth removed by Dr Rabinovich there is bound to be the ideal payment plan for you.
A Highly Respected Oral Surgeon
Of course the other – and most important – point is that Dr Rabinovich is a trusted and highly respected oral surgeon for wisdom teeth San Francisco. He is frequently asked to speak at dental conventions both in the US and across the world, so he is the oral surgeon that other oral surgeons look up to. He does wisdom teeth extractions in his San Francisco office, conveniently located in the Financial District.
Dr Rabinovich also has a state-of-the-art office and a friendly and expert team who strive to make your experience positive and enjoyable. To make your appointment for your free consult simply call the office on (415) 817-9991 or click on the Contact Us link at the top of the page.