Your smile is important to your self-esteem, and it is important to other people as well. If you have missing teeth or bad teeth it can be extremely embarrassing for you: many people in this situation feel obliged to cover their mouth with their hand when they have to laugh at something.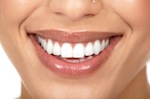 Worse still, if you have missing teeth but are still using dentures they often become loose, and it has not been unknown for someone to burst out laughing and their dentures come out of their mouth.
Furthermore, if you have missing front teeth it can affect your speech to the point where other people cannot properly understand what you are saying. This is because when you speak your tongue touches your front teeth and if they are missing it makes you hard to understand.
So if you have missing teeth, bad teeth, or are still using last-century dentures it is well worth your while to make an appointment with our Dr Rabinovich. He is an expert oral surgeon, maxillofacial surgeon, and dental implant specialist and he offers a free consult without obligation to all patients. He can examine your teeth and the state of your mouth using the very latest high-tech scanner (far superior to x-rays) and explain to you all your options.
Dental Implants in San Francisco
One course of action is to consider dental implants where they are appropriate. If you have missing teeth, dental implants can replace them completely and give you that amazing smile that you once had when you were a child, and may have had until quite recently. Imagine being able to throw back your head and laugh without embarrassment because you once again have pearly white teeth. And it is not just your smile that you will get back. Many San Francisco residents who have dental implants report that they have suddenly begun to eat foods again that they haven't been able to for years because of missing teeth or slipping, faulty dentures.
If you are concerned about the costs of treatment involved, don't be. Dr Rabinovich offers a whole range of different payment options. Not only does he accept all major credit cards, he has available nearly 40 other plans including some which are interest free. He also gives a $250 discount on dental implants to seniors. There is an affordable option available for everyone.
So don't put up with the embarrassment of being unable to laugh or smile when the advances in oral surgery today have the answer. Call Dr Rabinovich's office today for your free consult on 415-817-9991 or click on the Contact Us link at the top of the page and let us put that smile back on your face once more.