July 24, 2016 – San Francisco, California. Dr. Alex Rabinovich, a top-rated oral surgeon in San Francisco, has announced the launch of a revitalized dual information strategy via two websites in July, 2016. One website, that of the San Francisco Dental Implant Center, focuses on dental implants and related issues. His other website, Oralsurgery-sf.com, has a revitalized focus on other specific areas such as jaw surgery, wisdom teeth removal, sleep apnea and other specific oral surgeries.
"Over the years, we have found that dental implants is a very specific topic to many patients vs. the more general needs with respect to oral surgery," explained Dr. Alex Rabinovich, chief oral surgeon of SF Dental Implants. "However, our oral surgery site languished a bit, due to the explosive interest in dental implants. Now, however,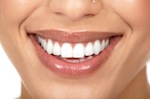 we are revitalizing our two website strategy with a renewed emphasis over the summer on my oral surgery site."
To view the newly revitalized website on Dr. Rabinovich and his practice as a San Francisco oral surgeon. To view parallel information about him on the San Francisco Dental Implant website. Interested persons can migrate from both sites, although the dental implant site is narrowly focused on dental implant issues.
Dr. Alex Rabinovich, a San Francisco Oral Surgeon
Dr. Rabinovich's oral surgery website now enjoys a newly updated blog with an emphasis on down-to-earth, practical information for patients as opposed to technical information. (Note: interested patients are advised to reach out to Dr. Rabinovich for a personal consultation, as information on the website cannot, of course, be construed as any type of medical advice). On July 14, 2016, for example, a sample blog post was published on the importance of having an oral surgeon to remove one's wisdom teeth. Similarly, on July 7, 2016, a post discussed insurance and related needs. The point of the newly revised oral surgeon website is to give patients more detailed information on oral surgery, when desired, and let those patients who have a specific interest in dental implants visit a microsite on that topic.
About San Francisco Dental Implant Center
San Francisco Dental Implant Center, under the direction of Dr. Alex Rabinovich, focuses on the placement and restoration of dental implants, making it among the top-rated dental implant clinics in the San Francisco Bay Area. Dr. Rabinovich is a Board Certified Oral and Maxillofacial Surgeon specializing in the field of dental implants. This additional training, along with his years of experience, sets Alex Rabinovich MD DDS apart from the growing number of general dentists offering dental implant treatments. San Francisco Dental Implant Center serves the San Francisco Bay Area including Palo Alto, San Mateo, Redwood City and Mountain View.
Contact:
San Francisco Dental Implant Center, Media Relations
Web. http://www.sfdentalimplants.com/
Email. visage.sanfran@gmail.com
Tel. 415-817-9991