You may find that your dentist will refer you to a specialist dental surgeon in order to have wisdom teeth extraction in the Bay Area. There is nothing wrong with that and the oral surgeon to whom you have been referred will probably do a good job. However, you need to be certain that he or she takes your insurance. Before proceeding you should discuss wisdom teeth and insurance with the surgeon.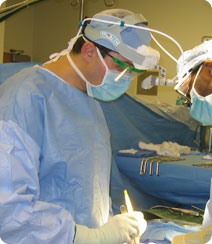 What you will find is that many oral surgeons may only accept one or two – or at best a small handful – of insurance companies. Of course, they may also accept credit cards, which is not a problem if you have sufficient credit.
Our doctor here, Dr Alex Rabinovich, works with most insurance carriers and is "in network" with many. In fact, Dr. Rabinovich accepts nearly 40 different insurers so it is highly likely that your insurance will cover your wisdom teeth extraction. If you are in any doubt, please call our office to discuss wisdom teeth and insurance with us.
One Of The Foremost Oral Surgeons In The Bay Area
Dr Rabinovich is one of the foremost dental surgeons in the Bay Area and is also a maxillofacial surgeon, performing jaw surgery, facial trauma and facial surgery, cleft lip and palate surgery, and much more. His skills are exceptional – to the extent that he is frequently called upon to speak at dental conventions on various aspects of dental and oral surgery. He is, if you like, the "go to" dental surgeon for other dentists wanting to keep abreast of the latest developments and techniques in dental surgery, including wisdom teeth extraction.
As far as wisdom teeth and insurance goes in the Bay Area, Dr Rabinovich also offers many other forms of payment to his patients. All major credit and debit cards are accepted, and Dr Rabinovich also offers a wide range of financing options. We work with multiple health care financing companies including Chase Health Advance and CareCredit. Among many other financing plans we offer one plan that carries no interest provided it is paid off in 6 months or less.
When you have your wisdom teeth extraction surgery carried out by Dr Rabinovich you are getting treatment from the best of the best dental surgeons in the Bay Area. Not only is he widely respected by other members of his profession, he also offers all patients a completely free consult when he can answer all of your questions about wisdom teeth extraction in San Francisco.
In order to book your free consult, please call the office on (415) 817 9991 or simply click on the Contact Us link at the top of the page.