A jaw surgeon in San Francisco can correct problems caused by an underbite or overbite. An overbite is when the top teeth protrude over the lower teeth, while an underbite is the opposite. In either case there can be problems with speech and chewing, and the face may look out of proportion. The person may also look and feel considerably older than his or her age.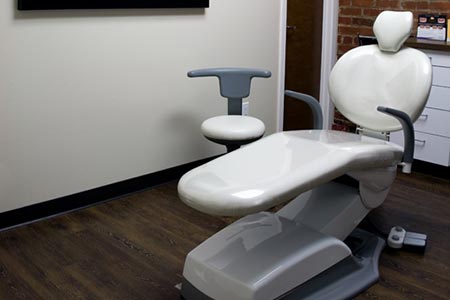 Overbite and underbite problems are most commonly a result of unequal growth of the jawbones, but they can also be caused by trauma such as in a car crash or from other disorders. Some people suffer from an overbite or underbite from birth.
A skeletal overbite occurs when the lower jaw is physically too small, while a dental overbite occurs when the lower jaw closes too far and is pushed back towards the ears. This can often be caused by thumb-sucking because the thumb pushes the upper teeth forward, and the lower jaw back. An overbite also has the effect of making the lower jaw look smaller than it actually is, while an underbite can make it look larger.
Correct All Types Of Jaw Deformities: Reach Out to an Orthognathic Surgeon
A great jaw surgeon in San Francisco, such as Dr Alex Rabinovich, can correct all types of jaw deformities. No two patients are the same, and Dr Rabinovich works one on one with every patient in order to ascertain the ideal procedure and treatment to produce the ultimate result. Orthognathic (jaw) surgery can help to produce better speech, and can take years off your life.
Dr Rabinovich has performed hundreds of jaw surgeries on patients of all ages. He is a physician with advanced training in both Facial Plastic Surgery and Cranio-Maxillofacial Surgery having obtained his MD at SUNY Downstate College of Medicine and his DDS at Columbia State University. He is a specialist in all forms of Facial Reconstruction including Trauma and Cleft Lip and Palate Surgery, Corrective Jaw Surgery (Orthognathic and TMJ), and Facial Cosmetic Surgery.
Dr Rabinovich also participates in medical missions overseas where he performs facial reconstructive surgery for children in need at his own expense. He has taken part in trips abroad with two major charities – Healing The Children and Face To Face – where he has given his time to help children with facial deformities.
If you are suffering from any sort of jaw problems, including underbite or overbite, reach out to Dr Rabinovich, the best jaw surgeon in San Francisco. He offers a totally free consult to all patients without obligation when he can assess the extent of your problem, advise you of the appropriate treatment, and answer all your questions. To book a free consult simply call our office on (415) 817-9991 or email us at info@doctorrabinovich.com.