San Francisco, California – September 28, 2017. Dr. Alex Rabinovich, a top-rated oral surgeon in San Francisco, has announced enhanced advertising regarding wisdom teeth extraction for San Francisco residents. The new campaign, launched on Google and Bing in September, emphasizes the importance of a second opinion when selecting an oral surgeon for wisdom teeth extraction.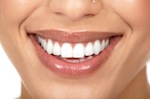 "When doing anything vital, whether it's buying a home or going in for oral surgery, it's key to solicit more than one opinion from the experts," commented Dr. Rabinovich. "For oral surgery, including wisdom teeth extraction, San Franciscans would benefit from a second opinion before choosing an oral surgeon. Our new advertising and a newly updated information page highlight this dynamic."
One can see the ads running by searching for 'Wisdom Teeth Extraction' in San Francisco. Alternatively, to review the newly enhanced page for wisdom teeth extraction in San Francisco, visit the website. Residents searching for information about dental implants are referred to the company's dental implant website.
WISDOM TEETH EXTRACTION AND SECOND OPINIONS
Here is background to this release. A hasty decision for big choices can cause regret for a San Francisco local. Choosing to buy a new car on the first lot a person has visited, to use an example, could mean losing out on a better deal elsewhere. Similarly, relying on one single visit with an oral surgeon before an important surgery could end up leaving a person disappointed. Big choices may require more time to review the all the facts. Stepping back and seeking out a second opinion could offer a new perspective to an important decision. Rushing into oral surgery without carefully weighing in all the facts can cause trouble. If a Bay Area resident suffers from impacted wisdom teeth, listening to a second opinion prior to wisdom teeth extraction may be the answer.
For this reason, Dr. Alex Rabinovich, a highly-reviewed oral surgeon in the Bay Area has announced new advertising targeting San Francisco consumers who may need an oral surgeon for wisdom teeth extraction. A single visit to an oral surgeon may not be enough to pinpoint each issue in the mouth. A second look at wisdom teeth extraction in SF may offer insight to impacted wisdom teeth. Visiting a second oral surgeon via referral could help identify several jaw and gum problems not noticed before. The result could be an overall healthier mouth. Large decisions may take longer to confirm. Taking the time to double-check a decision like this before moving ahead can mean successful wisdom teeth extraction in SF.
ABOUT ORAL SURGERY SAN FRANCISCO
Oral Surgery San Francisco is located in the Financial District of the City. Under the direction of Dr. Alex Rabinovich, a Board Certified Oral and Maxillofacial Surgeon specializing in the field of oral surgery. This additional training, along with his years of experience, sets Alex Rabinovich MD DDS apart from the growing number of general dentists offering oral surgery and other dental procedures. Procedures include wisdom teeth extraction, jaw surgery and dental implants. Oral Surgery San Francisco serves all neighborhoods in the city of San Francisco including Pacific Heights, Russian Hill and Noe Valley.
Contact
Tel. (415) 817-9991