December 21, 2017 – San Francisco, California. San Francisco oral surgeon, Dr. Alex Rabinovich, is proud to announce a new informative post for wisdom teeth extraction for San Francisco residents. Removing wisdom teeth can happen around any age, yet the best time for removal could around the early twenties. Bay Area residents older than twenty-five may still have wisdom teeth and be overdue for an extraction.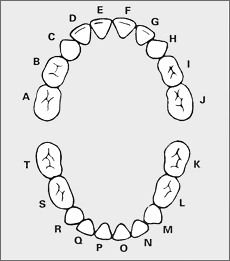 "I frequently meet with patients around the ages of thirty to forty who still have their wisdom teeth," explained Dr. Alex Rabinovich. "The pain has gotten so noticeable, they finally agree it's time to get them removed. We want to remind the community not to wait until wisdom teeth cause major problems in the mouth."
To review the new informative post about scheduling oral surgery for wisdom teeth extraction in San Francisco at the best time, please visit https://www.oralsurgery-sf.com/2017/11/wisdom-wisdom-teeth-checked. Helpful details regarding the importance of removing a wisdom tooth for the overall health of a mouth can be found. Bay Area locals facing other types of tooth removal and requiring dental implants can review the website specifically focused on dental implants at http://www.sfdentalimplants.com/. The beauty of working with Dr. Rabinovich is that he can make "whole mouth" recommendations, whether those are wisdom teeth extractions, dental implants, or other oral surgery options.
SAN FRANCISCO FINDS A DUE DATE FOR WISDOM TEETH EXTRACTION
Here is background on this release. Creating a timeline for personal events can be a popular method for planning a successful life. Bay Area residents may have an idea about the right time to finish college, start a business, or get married. Flexibility in the timing of a specific accomplishment may be helpful for certain goals, yet others could have a due date. A person graduating from a Master's program may expect graduate during a particular month. Expectant parents could be ready for a baby to arrive on a specific due date. Other life choices could be left on the back burner if one doesn't have a clear end date in mind. If a San Francisco local has begun to feel pain in the mouth, it may be smart to meet an oral surgeon for wisdom teeth extraction before more time passes.
For this reason, Dr. Alex Rabinovich, a highly-rated oral surgeon, has announced a new post for wisdom teeth extraction in San Francisco. The exact time to remove wisdom teeth may not be apparent to Bay Area locals. If a person still has wisdom teeth past the age of twenty-five, it could cause oral disease and impaction. If the time is overdue to pull wisdom teeth, serious health issues including infections and decay could begin to appear. Residents are encouraged to schedule a date with a top oral surgeon for wisdom teeth extraction in San Francisco. Pulling a wisdom tooth may not have an exact due date, yet the result could help solve dental problems and return a mouth back to health.
ABOUT ORAL SURGERY SAN FRANCISCO
Oral Surgery San Francisco is located in the Financial District of the City. Under the direction of Dr. Alex Rabinovich, a Board Certified Oral and Maxillofacial Surgeon specializing in the field of oral surgery. This additional training, along with his years of experience, sets Alex Rabinovich MD DDS apart from the growing number of general dentists offering oral surgery and other dental procedures. Procedures include wisdom teeth extraction, jaw surgery and dental implants. Oral Surgery San Francisco serves all neighborhoods in the city of San Francisco including Pacific Heights, Russian Hill and Noe Valley.
Contact
Tel. (415) 817-9991