San Francisco – California – March 31, 2018. San Francisco oral surgeon, Dr. Alex Rabinovich, is proud to release a new blog post for the 20-something generation in the Bay Area focused on responsibly managing wisdom teeth extraction issues. The post argues that managing the time and cost for wisdom teeth removal may be part of being a young adult.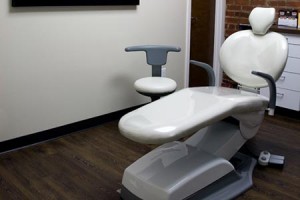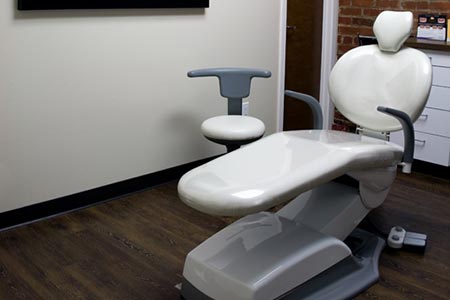 "Young adults can let personal health issues slide because mom and dad aren't there to schedule appointments and take them to a doctor or dentist," explained Dr. Alex Rabinovich. "Wisdom teeth need to be evaluated regardless of pain as very often significant damage can be done to gums and adjacent teeth. The best course of action is to have an evaluation with an oral surgeon to determine whether the wisdom teeth can be left alone or need to be removed. This new post addresses the importance of wisdom tooth pain and how to take care of it, up to and including when to consider a wisdom teeth extraction in San Francisco."
Interested persons can review the blog post on wisdom teeth removal and associated costs by visiting: https://www.oralsurgery-sf.com/2018/02/cost-wisdom-tooth-removal-met-somehow-leaving-cost/. Those seeking even more information on wisdom teeth removal, and those who may need dental implants can visit the sister website at http://www.sfdentalimplants.com/our-advantage/. It should be noted that, if required, wisdom teeth extraction can be done painlessly with the patient asleep under general anesthesia, and postoperative discomfort can be reduced significantly with careful surgical technique and Exparel medication.
ADULTING IN SAN FRANCISCO: MILLENNIALS MANAGING WISDOM TEETH REMOVAL COSTS
Here is the background for this release. San Francisco can have a reputation as a place for youth culture. From the 1960s to the present, young adults have flocked to the Bay Area's most prestigious city for many reasons. Recent young adults, called millennials, have helped create a type of hipster culture in the area. Many could be living away from parents and exercising adult behaviors for the first time. Starting a job and making friends with other grown-ups could be part of the new lifestyle. New responsibilities can take shape such as personally paying for rent, groceries and healthcare. If a young adult did not experience wisdom teeth removal while at home, the cost may fall on their shoulders. Learning to be responsible for tooth pain and scheduling a consultation with a top Bay Area oral surgeon might be a very adult action to take.
For this reason, San Francisco oral surgeon Dr. Alex Rabinovich, has released a new blog post specific to young adults. Ignoring pain from wisdom teeth could cause health problems. San Francisco Bay Area millennials managing adulthood for the first time may need to consider the long-term effects of avoiding a responsibility such as wisdom tooth extraction. Instead, scheduling a quick consult with a skilled oral surgeon can be a mature choice. If the cost of wisdom teeth removal is a concern, various billing plans can help make monthly payments affordable. Young adults still under the health plans of parents can find wisdom tooth removal cheaper than expected. Millennials in the San Francisco may still have growing up to do. Taking responsibility for oral health by scheduling a consult for removing wisdom teeth may be part of the path to responsible adulthood.
ABOUT ORAL SURGERY SAN FRANCISCO
Oral Surgery San Francisco is located in the Financial District of the City. Under the direction of Dr. Alex Rabinovich, a Board Certified Oral and Maxillofacial Surgeon specializing in the field of oral surgery. This additional training, along with his years of experience, sets Alex Rabinovich MD DDS apart from the growing number of general dentists offering oral surgery and other dental procedures. The cost of oral surgery can expensive and the clinic accepted over forty types of insurance plans from Bay Area employers. Procedures include wisdom teeth extraction, jaw surgery and dental implants. Oral Surgery San Francisco serves all neighborhoods in the city of San Francisco including Pacific Heights, Russian Hill and Noe Valley.
Contact Media Relations
Tel. (415) 817-9991