San Francisco, California – April 27, 2018. Oral Surgery San Francisco is proud to announce a new milestone in terms of customer reviews on the popular Yelp service. The practice now enjoys over 140 reviews. Indeed, the latest reviews on Yelp including many five-star reviews from San Francisco locals who have had a good experience with their wisdom teeth extractions.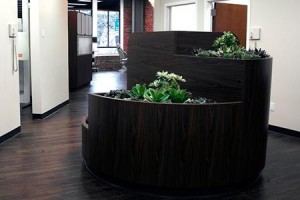 "We are very excited to know that our clinic reviews on Yelp have reached 140 posts. That means our patients are happy and want to share their experience with others," commented Dr. Rabinovich. "It also helps us to hear what we are doing right, and how we can continue to improve support for our patients."
Interested persons can read the new reviews about Dr. Rabinovich's oral surgery clinic, including information concerning wisdom teeth extraction in San Francisco. Bay Area residents searching for more details pertaining to wisdom tooth removal and surgery can go to the website as well. In addition, those seeking dental implants can visit the sister website.
140 REVIEWS ON YELP FOR WISDOM TEETH REMOVAL IN SAN FRANCISCO FIX SECOND THOUGHTS
Here is the background for this release. Scheduling wisdom tooth surgery may be a difficult task for many San Francisco residents. Confusion about which clinic to trust combined with the fear of a painful experience may stop a person from making an important call. If a Bay Area local has ignored the pain for too long, impacted wisdom teeth can become a health hazard. It may take some positive feedback to get over second thoughts and make the call. A quick search of Yelp reviews for the best clinic for wisdom teeth removal in San Francisco may be the answer. Reviewing positive feedback from patients about wisdom tooth surgery can help locate a professional oral surgeon.
For these reasons, Oral Surgery San Francisco, led by Dr. Alex Rabinovich has announced a new milestone. Yelp has reached 140 reviews for the San Francisco clinic. Patient posts can help concerned readers learn about positive experiences for wisdom teeth extraction. Comments about a comfortable oral surgery experience including little pain, a comfortable environment and minimal swelling post-surgery can calm a nervous person. Details regarding the extraction of one wisdom tooth or several can help set reasonable expectations. If a local San Franciscan has second thoughts about wisdom teeth removal, reading positive Yelp reviews about the best oral surgeon in San Francisco may help him or her to take action and seek out proper treatment for teeth.
ABOUT ORAL SURGERY SAN FRANCISCO
Oral Surgery San Francisco is located in the Financial District of the City. Under the direction of Dr. Alex Rabinovich, a Board Certified Oral and Maxillofacial Surgeon specializing in the field of oral surgery. This additional training, along with his years of experience, sets Alex Rabinovich MD DDS apart from the growing number of general dentists offering oral surgery and other dental procedures. Procedures include wisdom teeth extraction, jaw surgery and dental implants. Oral Surgery San Francisco serves all neighborhoods in the city of San Francisco including Pacific Heights, Russian Hill and Noe Valley.
Contact: Media Relations
Tel. (415) 817-9991