The cost of wisdom teeth removal in San Francisco is another of those questions that we get asked all the time, and it is yet another for which we have no concrete answer. The nearest we can get is "it depends".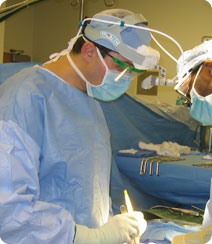 It has to be said that the cost of wisdom teeth removal in San Francisco is no doubt higher than it would be in Mexico because San Francisco is an expensive city. In fact, it is 62% higher than the average city in the US, and a family of four needs about $92,000 a year just for necessities. A latte is $5.00 and an Uber ride can be $50 – plus the dreaded surge, of course. Property rentals are way higher than other cities and rents are off the page. As an oral surgery we have to absorb all these costs in the same way as any other business.
However, if you look at the cost of traveling down to Mexico for wisdom teeth removal, the cost of staying for two or three days, and the fact that you might have to go back again if there is a problem, then you are probably far better off staying in San Francisco where you can get treated by an expert oral surgeon such as Dr Alex Rabinovich.
State-Of-The-Art Office for Wisdom Teeth in San Franciscan
Not only that, our office is state-of-the-art. It is the last word in comfort and luxury as we endeavor to make every patient as comfortable as possible. We use the very latest CAT scanners which give a much better picture of the mouth than ordinary X-rays and this enables Dr Rabinovich to plan every treatment individually. No two patients are the same, so Dr Rabinovich takes very great care to ensure that your wisdom teeth removal treatment is tailored specifically to your unique situation.
We also accept a very wide range of insurance plans, so it is very likely that your wisdom teeth removal can be carried out at no cost to yourself. However, if it should happen that you are not covered by your insurance we also have a great choice of finance options including a plan which charges no interest if it is paid off within 24 months or less. Other plans from Chase Health Advance allow extended payments up to 48 months, revolving lines of credit starting at $5,000, and no down payment or application fee with instant credit approval.
So don't let the cost of wisdom teeth removal in San Francisco worry you. Dr Rabinovich offers all patients a completely free consult, so book an appointment now and get those wisdom teeth checked over before they start causing the almost inevitable problems.