August 5, 2018 – San Francisco, California. Oral Surgery San Francisco is proud to announce a new blog post on the important topic of sleep apnea. Many San Francisco residents may suffer from sleep apnea and, in some circumstances, benefit from sleep apnea surgery. The only way to know for sure is a consultation with a skilled surgeon.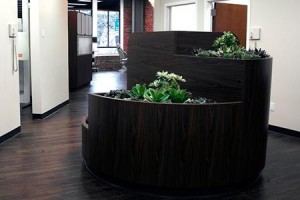 "Sleep apnea can be treated in several different ways," commented Dr. Rabinovich. "Sometimes it's as simple as losing weight. Other times it may take a medical approach like oral surgery. Our new blog post discusses all the options for the San Francisco community, and emphasizes the importance of consulting with medical professionals for any evaluation."
Residents of the Bay Area can read the new blog post about the importance of selecting a skilled oral surgeon for sleep apnea at https://www.oralsurgery-sf.com/2018/05/sleep-apnea-can-serious/. Interested persons can also review the following page for more information: https://www.oralsurgery-sf.com/sleep-apnea/. It must be noted, however, that there is no substitute for a consultation with a trained medical professional. Only he or she can evaluate the patient's issues and determine if surgery is a logical treatment.
It should be noted that for those who may need dental implants the company has a sister website at http://www.sfdentalimplants.com/.
SAN FRANCISCO SLEEP APNEA SURGEON HELPS BAY AREA RESIDENTS GET A GOOD NIGHT'S REST
Here is the background for this release. Snoring could indicate deeper health issues. Restricted breathing during rest can disturb sleeping patterns and cause heart problems. Accordingly, the new post provides options to help stop snoring. Snoring can be a natural part of aging for many Bay Area residents. To stop the noise, all that may be required is, perhaps, simple changes in diet and weight loss. Allergies might also contribute to snorting and wheezing during a nap. Nonetheless, a Bay Area resident suffering from lack of sleep due to snoring may seek out medical help. A jaw could be misaligned causing an obstruction while breathing during sleep. The upper roof of the mouth could close off as a patient dozes off. If a resident has seen a doctor, the diagnosis could be sleep apnea and the treatment might include oral surgery. It may be time to seek out the support of a San Francisco sleep apnea surgeon to fix the problem. For these reasons, Oral Surgery of San Francisco has announced a new blog post for residents suffering from sleep apnea.
ABOUT ORAL SURGERY SAN FRANCISCO
Oral Surgery San Francisco  is located in the Financial District of the City. Under the direction of Dr. Alex Rabinovich, a Board Certified Oral and Maxillofacial Surgeon specializing in the field of oral surgery. This additional training, along with his years of experience, sets Alex Rabinovich MD DDS apart from the growing number of general dentists offering oral surgery and other dental procedures. Procedures include wisdom teeth extraction, Orthognatic or jaw surgery, sleep apnea mouth appliances and dental implants. Oral Surgery San Francisco serves all neighborhoods in the city of San Francisco including Pacific Heights, Russian Hill and Noe Valley.
Contact: Media Relations
Tel. (415) 817-9991