San Francisco is noted for being a mecca for professionals. We are not just talking about techies here, although it has plenty of those. Among other things, it also has some great hospitals and some great oral surgeons, and among the latter are our very own Dr Alex Rabinovich who is a leading San Francisco oral surgeon.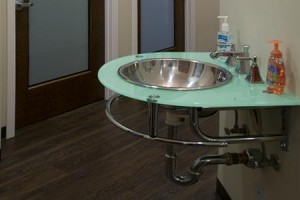 Dr Rabinovich grew up in San Francisco and attended George Washington High School where he acquired an interest in science, and he then went to UC Berkeley where he earned a Bachelor's degree in Environmental Biology and graduated with honors at the top of his class. He then attended Columbia University School of Dental and Oral Surgery where he graduated with his DDS degree. After this, he went on to State University of New York, Downstate School of Medicine, where he graduated with an MD.
Having obtained his two degrees, Dr Rabinovich undertook residency training in General Surgery and Maxillofacial Surgery at Kings County Hospital. He became extremely interested in facial surgery and went on to a Fellowship at Georgetown University/Posnick Center for Facial Plastic Surgery where he worked alongside some of the world's leading surgeons in maxillofacial and craniofacial surgery.
Medical Missions
Today, Dr Rabinovich is regarded as a leading San Francisco oral surgeon and is known to be one of the top maxillofacial surgeons in the world. He has written several papers on the subject. He is also called upon to speak at medical conventions. In addition, Dr Rabinovich undertakes medical missions to poorer countries where he voluntarily treats children in need.
Dr Rabinovich now has a state-of-the-art office the Financial District of San Francisco where he has recently been joined by Dr Noah Sandler who has practised oral surgery for the last 20 years in Minneapolis, MA, but is now a San Francisco oral surgeon. He was board certified in Oral and Maxillofacial Surgery in 2000, and re-certified in 2007. Today he is recognized as one of the top dental implant surgeons in the Bay Area.
One of the treatments that Dr Rabinovich carries out is wisdom teeth removal. Wisdom teeth are our third molars, and sometimes they erupt with no problem, but that is quite unusual. In the case of most people they cause all sorts of different problems because there is insufficient space in the mouth for them and so they erupt at an angle, partially erupt, cause gum problems, can cause misalignment of the surrounding teeth, and more.
Wisdom teeth tend to arrive in the late teens or early twenties, and it is essential to have them evaluated because in most cases they should be removed and if this is not done they can cause serious problems further down the line. Dr Rabinovich and Dr Sandler provide free consults to all patients, and you can book one by clicking on the Contact Us link at the top of this page.