San Francisco, California – August 28, 2019. San Francisco Oral Surgery, a leading team of oral surgeons practicing in San Francisco, is proud to announce a blog post concerning the reality of removing wisdom teeth. The post argues that smart patients should consider a well-reviewed oral surgeon for their wisdom teeth extraction needs in San Francisco.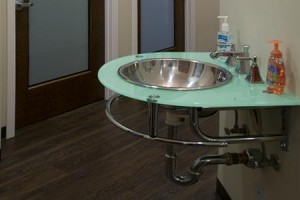 "Many patients come into my San Francisco clinic already struggling with the pain of impacted wisdom teeth. They tell me there didn't seem to be a problem until recently. We find there are many reasons for this," explained oral surgeon Dr. Alex Rabinovich. "Wisdom teeth don't grow like other teeth. It's better to meet with an oral surgeon in a convenient San Francisco oral surgery practice before they erupt or become impacted."
San Francisco Bay Area residents can review the new blog post at https://www.oralsurgery-sf.com/2019/08/you-need-an-oral-surgeon-for-wisdom-teeth-removal-not-just-a-dentist/. To learn more about wisdom teeth surgery and the background of Dr. Rabinovich, they can view the newly updated page on wisdom teeth.
LOCALS SPEAK TO SAN FRANCISCO ORAL SURGEONS FOR WISDOM TEETH EXTRACTION TO FIX A PROBLEM EARLY
Here is background on this release. A dentist could care for a person's teeth through childhood, but need to make a referral when wisdom teeth "erupt," that is begin to break through usually in early adulthood. Oral surgeons can pinpoint underlying issues and catch painful complications before they occur. Bay Area locals might assume wisdom teeth extraction could include few complications.
San Francisco oral surgeons understand the problems associated with wisdom tooth extraction. It could be wise to speak to an oral surgeon skilled in maxillofacial surgical procedures because the idea that teeth come in and are easy to remove via a general dentist could be incorrect. If complications arise during a perceived 'simple oral procedure,' a general dentist might not be prepared. Issues, including impacted teeth, cysts, tumors, and underlying jaw problems can affect the success of wisdom teeth extraction. The specialized training of an oral surgeon could be the answer.
For these reasons, San Francisco Oral Surgery has announced a new post about unforeseen complications associated with wisdom teeth. Unique issues can arise when evaluating a person's mouth before surgery. Situations, including the addition of supernumerary teeth, meaning extra molars, can change a surgical strategy. A professionally trained oral surgeon skilled in maxillofacial procedures could manage unexpected problems.
Bay Area patients are encouraged to read the post and, if desired, reach out for a one-on-one consultation with an oral surgeon in San Francisco about wisdom teeth extraction. No two sets of teeth, after all, are the same.
ABOUT ORAL SURGERY SAN FRANCISCO
Oral Surgery San Francisco, located in the Financial District of the City. Under the direction of Dr. Alex Rabinovich, a Board Certified Oral and Maxillofacial Surgeon specializing in the field of oral surgery. This additional training, along with his years of experience, sets Alex Rabinovich MD DDS apart from the growing number of general dentists offering oral surgery and other dental procedures. The cost of oral surgery can expensive hand the clinic accepted over forty types of insurance plans from Bay Area employers. Oral methods include wisdom teeth extraction, jaw surgery, and dental implants. Oral Surgery San Francisco serves all neighborhoods in the city of San Francisco, including Pacific Heights, Russian Hill, and Noe Valley.
Contact Media Relations
Tel. (415) 817-9991