Yelp is great! We love Yelp! Especially for finding restaurants, bars, and fun things to do here in San Francisco.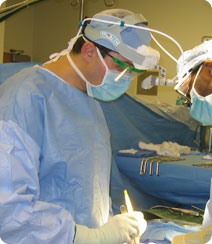 It's even pretty good for the first step at finding an oral surgeon. But the second step is critical. You should come in for a consultation, and preferably not with just one surgeon. As a San Francisco oral surgeon on Yelp, we offer free consultations for this reason. So, first Yelp, and second a free consult.
Oral surgery covers quite a number of different procedures, from wisdom teeth removal through jaw surgery to TMJ, and more. TMJ can cause severe pain and is usually the result of a misalignment between the way that the teeth fit together and the way that the jaw would like them to fit together. As a San Francisco oral surgeon on Yelp, we see a lot of these.
They result in spasms in the muscles of the neck, head, shoulders, and back, and can cause severe pain, often headaches, which also often result in TMJ being wrongly diagnosed as migraines. This is because muscle spasms don't show up on X-Rays, MRI scans, or even laboratory tests.
The Difference Is Often Minute
The difference between the way the teeth fit together and the preferred way that the jaw would like them to is often minute. It can be caused by a number of different things, such as auto accidents, whiplash injuries, or sports injuries, which are quite common. Furthermore, the Bay Area is known as being an area of high stress. We are one of the most expensive cities in the whole of the United States, and it seems that everyone wants everything done at breakneck speed – especially employers – which results in more stress.
Obviously, stress can cause more pain, and the result is that someone suffering from TMJ can endure a lifetime of pain from headaches and be forced to take powerful pain medication which only treat the symptoms and not the cause – and even then not satisfactorily.
This is why our oral surgeon, Dr Rabinovich, has spent time developing a method that has been proven to identify the cause of muscle spasms that result from TMJ. He uses the very latest CT scanner which produces a 3D picture of the jaw and enables him to establish the exact cause which, once identified, can then lead to the correct form of surgery to solve the problem.
So if you are suffering from ongoing headaches, are on prescription painkillers, and are not getting any relief, please contact us for a totally free consult. As a San Francisco oral surgeon on Yelp, Dr Rabinovich is delighted to offer his expertise.