January 30, 2020 – San Francisco, California. Oral Surgery San Francisco, a professional team of oral surgeons in San Francisco headed up by Dr. Alex Rabinovich, is proud to announce a new post on the availability of Exparel for pain management after oral surgery, including dental implants and wisdom teeth extraction.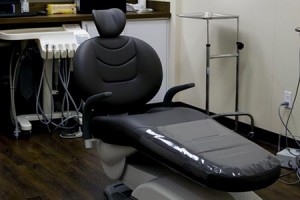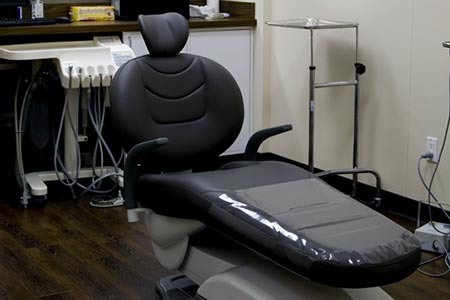 Exparel provides a non-opioid alternative for patients, and Dr. Rabinovich offers no obligation consultations for clients who have oral surgery needs. The consultation can include a discussion of the best post-operative pain management options.
"Many of our San Francisco clients are concerned about post-operative pain management," commented Dr. Rabinovich. "Exparel provides a non-opioid alternative for oral surgery, including the common wisdom teeth extractions and dental implant surgeries that we do here in our Bay Area office."
To review the latest post, please visit https://www.oralsurgery-sf.com/2020/01/exparel/. The post explains that Exparel is an exciting new treatment option for post-surgical pain, and we're excited to offer it to our oral surgery patients here in San Francisco.The medication is injected around the treated area during the surgery when patient is either still asleep or already numbed up if it is a procedure under local anesthesia. It significantly reduces postoperative pain for about 5 days following the surgery. Persons interested in exploring wisdom teeth extraction options in San Francisco are encouraged to visit the informational page.  Many San Francisco residents are on the younger side and may have neglected to have had their wisdom teeth removed. Leaving the teeth in, however, is not generally a good option as it may cause damage. The best course of option is to reach out to Dr. Rabinovich for a consultation. The consultation can include a discussion of post-operative pain management options.
Persons interested in dental implants should visit the company's sister company, San Francisco Dental Implants. There, they can get online information about dental implants and reach out for a consultation. In that scenario, the conversation can also include a discussion of potential pain management options including the use of Exparel.
SAN FRANCISCO RESIDENTS LEARN THE BENEFITS OF POSTOPERATIVE PAIN MANAGEMENT
Here is the background for this release. No one likes pain, and the fear of pain prevents many people from reaching out for necessary oral surgery procedures such as wisdom teeth extraction or dental implants. Another fear is the fear of opioids, giving the problems many people have with this class of pain management drug. For these reasons, Oral Surgery San Francisco is proud to announce a new post on the use of Exparel as a non-opioid pain management option.
ABOUT ORAL SURGERY SAN FRANCISCO
Oral Surgery San Francisco is located in the Financial District of the City. Under the direction of Dr. Alex Rabinovich, a Board Certified Oral and Maxillofacial Surgeon specializing in the field of oral surgery. This additional training, along with his years of experience, sets Alex Rabinovich MD DDS apart from the growing number of general dentists offering oral surgery and other dental procedures. Procedures include wisdom teeth extraction, Orthognathic or jaw surgery, sleep apnea mouth appliances, and dental implants. Dr. Rabinovich can be available as an emergency oral surgeon in San Francisco also. Oral Surgery San Francisco serves all neighborhoods in the city of San Francisco, including Pacific Heights, Russian Hill, and Noe Valley.
Contact: Media Relations
Tel. (415) 817-9991