Emergency oral surgery in San Francisco is by definition an emergency and despite Coronavirus, we are still able to help you. Obviously, we work totally in compliance with the laws and regulations of the state, local, and federal authorities, but an emergency is still an emergency, no matter what. If you do have a serious problem, reach out to us for help.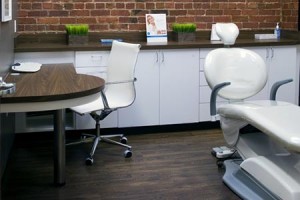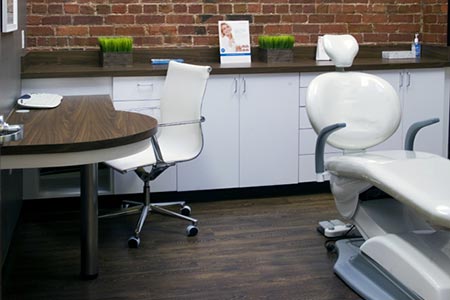 That is what our San Francisco-based oral surgeons are here for, so there is no need to suffer in silence.
One of the things that concern many patients – even with emergency oral surgery in San Francisco – is the associated pain. Now it is true that no oral surgery is entirely pain-free, whether it is emergency surgery or not. However, many patients are extremely worried about post-operative pain, and this is understandable. Despite that, many patients are also very reluctant to take any sort of opioids or narcotics, possibly for health reasons, or because they are "in recovery" and must not take any opioids or narcotics. However, it also has to be said that NSAIDS such as ibuprofen or diclofenac are probably not strong enough to subdue the pain.
A New Alternative in Oral Surgery & Pain Management
With that said, if you are in need of emergency oral surgery in San Francisco, we are now able to offer you an alternative. This is a new medication called Exparel which is non-opioidal. It will reduce the level of pain felt after the operation and is injected into the site when the procedure is completed. As the patient, you will not feel the injection because it is carried out while you are still asleep from the general anesthetic or still numb from the regular anesthetic used for the operation.
What Exparel does is to generate steady, released pain control for a period of five or six days after the surgery has been carried out and thus considerably reduces any post-operative pain. Furthermore, as opposed to opioids, Exparel doesn't seem to produce side effects such as drowsiness, constipation, or other effects associated with opioids.
Most of the patients who opt for the Exparel injection report that they have no need to take any opioids or narcotics. Having said that, Exparel is not cheap, and it may or may not be covered by your insurance. Not all pain medications are covered by insurance policies. However, it is certainly something to consider if you are in need of emergency oral surgery.
If you would like to know more about Exparel and whether or not it is the right medication for you, please reach out to us for a consultation and tell Dr Rabinovich that you would like to consider it. Remember that we are here for you for emergency oral surgery, despite Coronavirus.