If you are looking for the best Bay Area oral surgeons, there is no clear, objective definition of what it means to be the "best" oral surgeon. There are many excellent oral surgeons right here in San Francisco, and our Dr. Alex Rabinovich works very hard to be the best oral surgeon for each and every patient.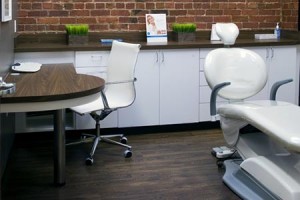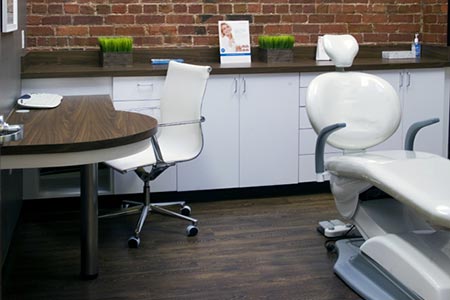 One definition of the "best" Bay Area oral surgeons is one who listens to you, and Dr. Rabinovich certainly does that. He knows only too well that oral surgery can be a scary thought for most patients, and he takes every care to put each patient at ease by listening to them and answering all their questions. As one of the best Bay Area oral surgeons, he is fully competent to carry out all types of oral surgery in San Francisco, one of which is needed by almost everyone at some point in their lives, and that is wisdom teeth removal. Yes, wisdom teeth removal is a form of oral surgery.
An Expert On Dental Implants Also
He is also an expert on dental implants in the Bay Area. Many people lose teeth as they grow older, but the use of dentures today is regarded as so "last century". Dental implants are the way forward because they work in exactly the same way as your original teeth. The implant itself is a titanium screw that is inserted into the jawbone and then a crown is placed on top of it. You will then be able to eat anything that you wish in the same way as you once did, including nuts and other tough foods.
Dr. Rabinovich is also an expert in repairing facial trauma and all types of facial surgery, including cosmetic surgery. It is a sad fact that a car accident can cause severe facial damage on occasion, and this needs to be repaired so that the patient can once again carry on a normal life. Facial damage can also cause malocclusion of the teeth and this may require jaw surgery in order to correct it so that you can have the right bite again. Malocclusion can also occur simply as a result of the unequal growth of the jawbone, and again jaw surgery may be needed to correct it.
Whatever sort of problems you may have with your mouth or jaw, including nasal problems, as one of the leading Bay Area oral surgeons, Dr. Rabinovich will be able to help you. He offers all patients a completely free consult, so if you have any sort of oral problem, just click on the Contact Us link at the top of the page.