Everyone wants "options", even when it comes to oral surgery. Perhaps we should say especially when it comes to oral surgery. If you are in need of some form of oral surgery, it is not something that you can choose to ignore, in most cases.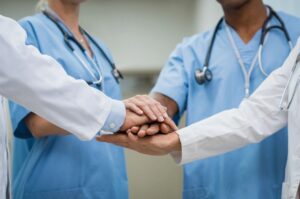 Certainly, there are some situations when oral surgery may be largely cosmetic, but then again that can be a problem because you may well feel that your appearance affects your confidence, and in that case it can become a necessity.
But you certainly do have options when it comes to oral surgeons to carry out the procedure. Fortunately, there are many excellent San Francisco oral surgery options. Not just hospitals. Not just surgeons. But really some great options.
But the issue can be this: how do you choose? Yes, there are a lot of good San Francisco oral surgeons. There are also some great San Francisco oral surgeons, such as our Dr. Alex Rabinovich. But how do you choose?
When you are considering San Francisco oral surgery options, probably the first thing that you want to consider is how much experience your potential surgeon has. There are oral surgeons who have just graduated and may have passed all their exams with flying colors, but you would feel more comfortable with one who has many years of practical experience under his or her belt.
You Want A Surgeon Who Makes You Feel Comfortable
And that is a very big part of choosing an oral surgeon. You want one who makes you feel comfortable, and that means an oral surgeon who you find gels with you and understands all the issues that you are suffering from, as well as having years of successful surgery behind him or her.
In turn, that means that you need to meet a potential oral surgeon in San Francisco and sit down and have a consultation with him or her. How can you know how you will feel unless you meet a surgeon in the first place? You need one who understands exactly what your problem is and not only has the experience to deal with it, but who will listen to you, because it is more than just about the actual physical surgery.
Surgery of any sort is never fun. But if you need it, then you need it. So, when you are looking for San Francisco oral surgery options you need to have total confidence in the surgeon who will carry out the procedure.
This is why our Dr. Rabinovich is only too happy to provide every patient with a totally free consultation when he can examine your problem and produce a customized surgery plan for your individual situation. You can book a free consult by clicking on the Contact Us link at the top of the page.