Finding a top-rated oral surgeon in San Francisco is very easy! Just Google it! But here's the problem: just because an oral surgeon has a lot of reviews which say he is "great" doesn't mean that he, or she, is necessarily the best for you. You want the oral surgeon who is the best for you and for your individual situation.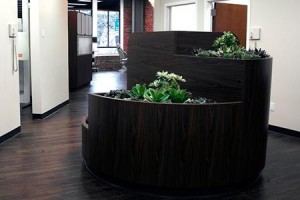 Let's face it, no two people are the same, and it follows that no two situations will be exactly the same. So, what you need to do is to select a few oral surgeons and have a consultation with them to see how you get on with them and their ability to make you feel comfortable and answer all your questions in simple language. (Don't forget that oral surgeons, along with most of the medical profession, use words that most ordinary people don't understand, such as "cranio-maxillofacial surgery". Huh?).
At Oral Surgery San Francisco, our Dr. Alex Rabinovich is very high on the list when it comes to finding a top-rated oral surgeon, and incidentally he is fully qualified to carry out cranio-maxillofacial surgery! But he is also very happy to provide all patients with a totally free consultation so that you can see if he feels like the right "fit" for you. He will be able to assess your individual condition and then offer you his proposals for the treatment that you require.
Any Form of Oral Surgery That You Need
Dr. Rabinovich can carry out any form of oral surgery that you may need, and he has years of experience under his belt. He is an expert in jaw surgery, wisdom teeth removal, bone grafting, facial trauma, TMJ Disorder, oral pathology, cleft lip and palate, and sleep apnea.
Dr. Rabinovich also accepts very many insurance plans, so if you are covered by your insurance that's fine. In addition to that, if you require something that is not covered by insurance because it is regarded as cosmetic surgery, Dr. Rabinovich has a wide range of financial options.
These include plans which incur no interest if paid off within 6 months. There are also plans with no down payment, no application fee, and instant credit, so we have you covered whatever your individual situation. When you need oral surgery, paying for it should not be an issue.
If you are in the process of finding a top-rated oral surgeon, click on the Contact link at the top of the page and make an appointment for a free consultation with Dr. Rabinovich.