San Francisco, California – October 31, 2017. San Francisco oral surgeon, Dr. Alex Rabinovich, is proud to announce several new blog posts regarding wisdom teeth extraction in San Francisco. Residents may be concerned about the pain of oral surgery procedure and recovery. The new blog posts offer insight to wisdom tooth extraction. Patients may find oral surgery more comfortable than realized.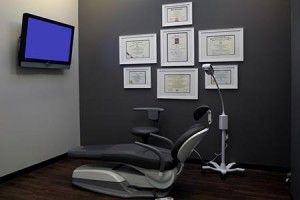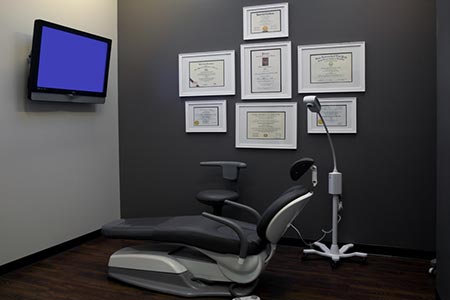 "I've had many patients truly worried about what oral surgery will feel like for them. Some have put off wisdom teeth extraction until the pain was unbearable," explained Dr. Alex Rabinovich. "I think the more information a person has about oral surgery, the better. Many have been pretty amazed how easy and painless wisdom tooth extraction was for them."
The new blog posts for wisdom teeth extraction in San Francisco can be found at the website. New posts include topics such as – tooth replacement options, second opinions and impacted wisdom teeth. Persons interested in dental implant surgery can visit the sister website. The experience and skill of a professional oral surgeon may help in a more successful outcome.
RELIEF AND WISDOM TEETH EXTRACTION IN SAN FRANCISCO
Here is background on this release. During the fall and winter, Bay Area locals may be enticed into eating treats such as Halloween chocolates, pumpkin pie and candy canes. Poor oral hygiene and a high consumption of sweets can result in rotten teeth. Filling cavities may not be enough. At times, it may take a skilled oral surgeon to bring a mouth back to health. If a local is searching for wisdom teeth extraction in San Francisco, too much candy probably isn't the problem. No amount of healthy behaviors can stop persons from needing wisdom teeth pulled. Instead of putting it off for fear of pain, locals might consider reviewing educational details for wisdom teeth extraction in San Francisco. Persons may be encouraged to schedule an appointment with a skilled oral surgeon soon after.
For this reason, Dr. Alex Rabinovich, a top oral surgeon in the Bay Area, has announced several new blog posts. Painful wisdom teeth in the mouth might not be the fault of the patient. Avoiding sweets may not do the trick either. Wisdom teeth can become impacted and affect the entire mouth naturally. The newly released blog posts cover informative topics for wisdom teeth extraction in San Francisco. Residents concerned about the reasons for wisdom teeth extraction could learn more regarding the process. Topics surrounding oral surgery, second opinions and comfortable removal of teeth can be found. Residents harboring concerns about wisdom teeth extraction in San Francisco may find helpful answers provide sweet relief.
ABOUT ORAL SURGERY SAN FRANCISCO
Oral Surgery San Francisco is located in the Financial District of the City. Under the direction of Dr. Alex Rabinovich, a Board Certified Oral and Maxillofacial Surgeon specializing in the field of oral surgery. This additional training, along with his years of experience, sets Alex Rabinovich MD DDS apart from the growing number of general dentists offering oral surgery and other dental procedures. Procedures include wisdom teeth extraction, jaw surgery and dental implants. Oral Surgery San Francisco serves all neighborhoods in the city of San Francisco including Pacific Heights, Russian Hill and Noe Valley.
Contact
Tel. (415) 817-9991