San Francisco, California – February 28, 2019. San Francisco Oral Surgery a team of top-rated San Francisco oral surgeons, is proud to announce a new blog post for the Bay Area community with some helpful ideas on the difference between the "procedure" and the "person," that is, in terms of comparing oral surgery vs. oral surgeons.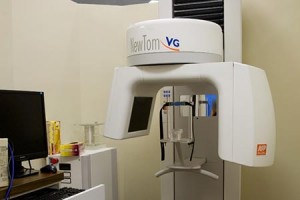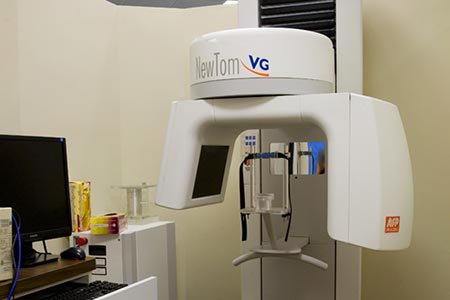 If a person is a candidate for dental implants, he or she should do some research to identify the best oral surgeon for their surgical procedures.
"In the medical world, there are general practice professionals and there are specialists. Dental care provides the same types of service. A general dentist can help keep teeth clean and cavity-free for years," explained Dr. Alex Rabinovich "Similarly, with respect to oral surgeons, a patient will do well to do some research and identify an oral surgeon with extensive experience in dental implants so that the best outcome can be likely to be achieved. The procedure and the person are interrelated, yet conceptually distinct."
Interested Bay Area residents can review the new post about the importance of an oral surgeon for dental implants. Replacing broken or ruined teeth with dental implants is more complicated than merely removing a tooth. A doctor must review the jawbone, gum line, bite and various details before scheduling an operation. Indeed, in some cases, a patient might qualify for a "whole mouth" dental implant procedure or what's called "teeth in a day." In these cases it is imperative to choose a practitioner who has extensive experience with dental implant technology. To learn more about seeking a skilled oral surgeon for dental implant surgery and other dental issues, please visit the sister website.
SAN FRANCISCANS "GO TO A PRO" AND FIND THE BEST ORAL SURGEON FOR DENTAL IMPLANTS
Here is background on this release. Bay Area residents may understand when it's time to see a specialist vs. general practice professional. A family practice doctor can manage yearly check-up and primary health care support for an individual. If a person has suffered from a symptom such as high blood pressure for an extended period, for example, it may be time to speak to a cardiologist for a more in-depth look. An expert in a specific field of medicine can evaluate the details of a particular problem and help lead a patient to the best long-term result.
For dental issues, a general dentist can keep teeth clean and healthy, but a deeper problem, such as missing or damaged teeth could require a specialist. It might be time to move beyond primary oral care and consider speaking to an oral surgeon for dental implants.
Bay Area residents may be ready to go beyond general dentistry to solve a broken smile. In such a case, a person might want to speak to an oral surgeon about dental implants. A specialist in oral surgery can review underlying problems, not in the scope of a general dentist. Issues such as an insufficient jawbone can affect an outcome. A healthy smile made to last a lifetime can start with finding a professional oral surgeon for dental implants. For these reasons, San Francisco Oral Surgery has announced a new blog post.
ABOUT ORAL SURGERY SAN FRANCISCO
Oral Surgery San Francisco is located in the Financial District of the City. Under the direction of Dr. Alex Rabinovich, a Board Certified Oral and Maxillofacial Surgeon specializing in the field of oral surgery. This additional training, along with his years of experience, sets Alex Rabinovich MD DDS apart from the growing number of general dentists offering oral surgery and other dental procedures. The cost of oral surgery can expensive and the clinic accepted over forty types of insurance plans from Bay Area employers. Oral methods include wisdom teeth extraction, jaw surgery, and dental implants. Oral Surgery San Francisco serves all neighborhoods in the city of San Francisco including Pacific Heights, Russian Hill, and Noe Valley.
Contact Media Relations
Tel. (415) 817-9991