San Francisco, California – May 1, 2019. Oral Surgery San Francisco, led by oral surgeon Dr. Alex Rabinovich, is proud to announce a blog post concerning how to choose 'the best oral surgeon near me' during an online search. Bay Area residents might desire to find a top-notch oral surgeon, yet be concerned about proximity. Oral surgery can require beyond-average skills to fix a broken mouth. Meeting with an expert oral and maxillofacial surgeon could be worth traveling a few more miles.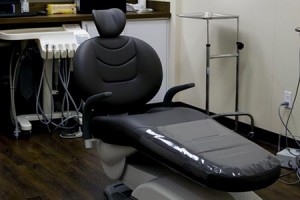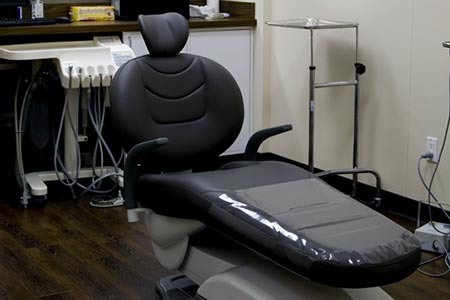 "When planning any surgery in the Bay Area, people normally consider how long it will take to drive to, and park near, a facility. It can add extra time and money to a person's day, and we understand that," commented Dr. Rabinovich. "Our new post talks about weighing the benefits of driving a little further for a first-class oral surgeon vs. settling for just an average oral surgeon."
Bay Area residents can review the new post at the following URL: https://www.oralsurgery-sf.com/2019/03/some-of-the-best-oral-surgeons-in-the-world-are-in-san-francisco/. Surgical procedures for the mouth including maxillofacial, jaw repair or dental implants can require a first-rate surgeon to manage it successfully. A Bay Area local might find driving a few extra miles to meet an A-1 oral surgeon worth the extra effort. To learn more about oral procedures including dental implant surgery please visit the website.   Dr. Rabinovich and staff are committed to a no-obligation consultation for patients.
LOCALS FIND ABOVE AVERAGE RESULTS FOR 'ORAL SURGEONS NEAR ME' IN SAN FRANCISCO
Here is the background for this release. San Francisco is a densely populated area, and people can consider travel time if deciding on a service. Choosing a great pizza place based on proximity to home might be the right decision for a local. If a Bay Area commuter needs to drop off dry cleaning, choosing a business close to the office can be significant. Proximity to home and work can play a part in selecting common services. If a San Francisco resident searches online for 'oral surgeons near me' the best choice might require driving a few extra miles.
For these reasons, San Francisco Oral Surgery has announced a new blog post. A few miles can make the difference between 'mediocre' and 'first-class' if a person searches online for 'oral surgeons near me.' A person suffering from a broken jaw or missing, unhealthy teeth might consider picking the best vs. the closest oral surgeon. Choosing a skilled, highly-trained surgeon to fix painful mouth problems can be key to a successful surgery. Planning to drive a few extra miles for first-rate oral surgery could result in a lifetime of oral health.
Bay Area locals searching for 'oral surgeons near me' are urged to read the new post and reach out to Dr. Rabinovich for a consultation.
ABOUT ORAL SURGERY SAN FRANCISCO
Oral Surgery San Francisco is located in the Financial District of the City. Under the direction of Dr. Alex Rabinovich, a Board Certified Oral and Maxillofacial Surgeon specializing in the field of oral surgery. This additional training, along with his years of experience, sets Alex Rabinovich MD DDS apart from the growing number of general dentists offering oral surgery and other dental procedures. Procedures include wisdom teeth extraction, Orthognathic or jaw surgery, sleep apnea mouth appliances, and dental implants. Dr. Rabinovich can be available as an emergency oral surgeon in San Francisco also. Oral Surgery San Francisco serves all neighborhoods in the city of San Francisco including Pacific Heights, Russian Hill, and Noe Valley.
Contact: Media Relations
Tel. (415) 817-9991