Having any sort of oral surgery, other than wisdom teeth extraction, is a big deal. Well, even having wisdom teeth removed is a big deal actually, if you have never had it done before.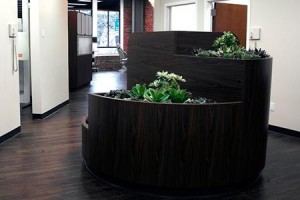 It's an unfortunate fact that the vast majority of us need wisdom teeth removal because they are similar to the appendix in that they were of use to mankind thousands of years ago, but today don't serve any useful purpose.
Because they don't serve any useful purpose, over the centuries our jaws have shrunk, so there is usually no room for the wisdom teeth. That means that they grow at awkward angles and can cause all sorts of problems, so the answer is oral surgery.
For any sort of oral surgery, you obviously want the best oral surgeons in the Bay Area, and that might well mean taking a trip up to San Francisco if you don't live in the city, as here you will find Dr Alex Rabinovich who is a Board Certified Oral and Maxillofacial Surgeon with an office in the Financial District.
Any Form Of Oral Surgery That You Need
As one of the best oral surgeons in the Bay Area, Dr Rabinovich can undertake any form of oral surgery that you require. This includes some of the rarer conditions such as treatment for sleep apnea and cleft lip and palate surgery.
Jaw surgery can resolve a number of jaw problems, which can arise from disease or from trauma, such as an auto accident. It can also be as a result of birth defects and patients may well come to a point when they decide that enough is enough. Jaw problems can also have a major effect on confidence when they produce an unnatural look. Dr Rabinovich is one of the best oral surgeons in the Bay Area and can deal with any of these problems.
The truth is that there is no best orthognathic surgeon in the Bay Area, but the one who will be the best for you is the one who will listen to your concerns and work with you in order to establish the best way forward. After all, every patient is different, and therefore every surgical procedure is different.
Oral surgery is not cheap, and it might be the case that you need several surgeries in order to achieve the perfect outcome. Dr Rabinovich believes that insurance should not be a problem, and to that end works with many different insurance companies in order to make certain that there is a solution for every patient. Talk to us about the many payment options that we have available.