San Francisco, California – September 30, 2019. Oral Surgery San Francisco, led by Bay Area oral surgeon Dr. Alex Rabinovich, is proud to announce a new online publicity campaign about how patients can make informed choices to find the best jaw or orthognathic surgeon for them in the San Francisco Bay Area.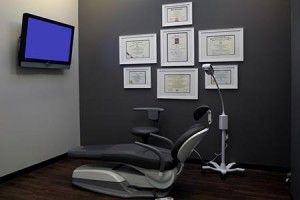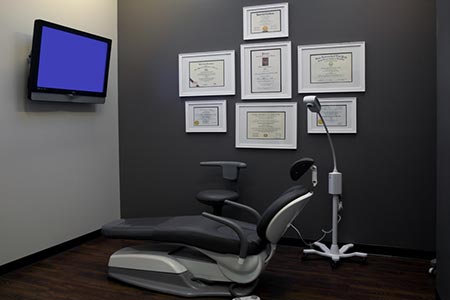 The campaign emphasizes that the power to choose the best Bay Area jaw surgeon is still in the hands of the patient.
"When our patients come to us for jaw surgery, some may be for cosmetic reasons, but it's primarily for health reasons. A broken or malformed jaw can cause serious quality of life issues. We want to remind the community they still have control over finding the best surgeon for their needs," commented Dr. Rabinovich. "The new publicity campaign emphasizes patient choice in selecting the best surgical course of action for themselves."
San Francisco Bay Area residents interested in learning about the process for choosing the best Bay Area jaw (orthognathic) surgeons can go to the newly released blog posts on the topic on jaw surgery. In addition, people can access the campaign by typing a search in Google for "Bay Area orthognathic surgeons" and looking for ads prominently displayed about Oral Surgery San Francisco. If a local resident is considering jaw surgery, whether cosmetic or non-optional, they can then reach out to Dr. Rabinovich for a consultation.
To learn more about jaw surgery in San Francisco, potential patients are also advised to visit the updated informational page at https://www.oralsurgery-sf.com/jaw-surgery/. A portion of orthognathic surgery can include dental implants. Local San Franciscans can thus also review the choices available at the company page on dental implants at https://www.sfdentalimplants.com/.
NEW CAMPAIGN EMPOWERS RESIDENTS TO SECURE THE BEST BAY AREA JAW SURGEONS
Here is the background for this release. The anxiety of scheduling an inevitable jaw surgery could be stifling to a Bay Area local. In the case of a broken jaw, it can be essential to find an orthognathic surgeon quickly. The quality of life can significantly improve after a procedure yet patients could feel hesitant to move forward. Fear of the unknown such as hospital stay, pain and recovery time can contribute to the concern. Confusion could also hinder a person from reaching out to one the best Bay Area jaw surgeons, especially if the surgical need is optional, non-urgent, or what is often called "elective." Yet fixing a broken or malformed jaw might be inevitable. A patient can feel stifled by the decisions. Learning more about the process for successful orthognathic surgery can help. A knowledgeable, self-assured patient may know where to find one the best Bay Area jaw surgeons nearby.
The process for repairing a jaw may seem confusing to a patient. It could help to go online and learn about medical innovations in jaw surgery. A thorough review can empower a patient to find one of the best Bay Area orthognathic surgeons to manage the procedure. For these reasons, Oral Surgery San Francisco has announced a new, Bay Area-wide campaign to address concerns about orthognathic surgery.
ABOUT ORAL SURGERY SAN FRANCISCO
Oral Surgery San Francisco is located in the Financial District of the City. Under the direction of Dr. Alex Rabinovich, a Board Certified Oral and Maxillofacial Surgeon specializing in the field of oral surgery. This additional training, along with his years of experience, sets Alex Rabinovich MD DDS apart from the growing number of general dentists offering oral surgery and other dental procedures. Procedures include wisdom teeth extraction, Orthognathic or jaw surgery, sleep apnea mouth appliances, and dental implants. Dr. Rabinovich can be available as an emergency oral surgeon in San Francisco also. Oral Surgery San Francisco serves all neighborhoods in the city of San Francisco, including Pacific Heights, Russian Hill, and Noe Valley.
Contact: Media Relations
Tel. (415) 817-9991