San Francisco, California – October 31, 2019. San Francisco Oral Surgery, a team of best-in-class oral surgeons in San Francisco California, is proud to announce a new post about oral surgery and wisdom teeth extraction.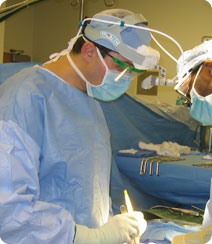 San Francisco residents on a maintenance schedule for oral health may need to reach out to an oral surgeon. Erupted wisdom teeth can cause damage to the alignment of the jaw. Large molars can push other teeth and create problems in the mouth. An oral surgeon who specializes in wisdom teeth may be the best option, says the post.
"There are some things our patients have control over when it comes to the health of their mouths. They can visit a dentist for regular check ups and cleaning. They can brush and floss properly too. When it comes to erupted wisdom teeth, however, there's isn't much they can do without us," explained San Francisco oral surgeon Dr. Alex Rabinovich. "Wisdom teeth can't be controlled, but they can be extracted before causing damage to the rest of the mouth."
The new informational post focused on wisdom teeth by Oral Surgery San Francisco can be reviewed on the website. Modern dental care can help Bay Area locals keep a healthy smile long into old age. If back molars erupt, the only solution can be to find a professional oral surgeon for wisdom teeth extraction. To learn about other oral surgeries, including dental implant options, visit the SF Dental Implants website at https://www.sfdentalimplants.com/.
SAN FRANCISCO RESIDENTS LEARN TO LET GO AND ALLOW A TOP ORAL SURGEON TAKE CONTROL OF WISDOM TEETH EXTRACTION
Here is the background on this release. Modern oral care can give San Francisco residents several options to maintain a perfect smile for a lifetime. An individual can manage new sonic toothbrushes and flossing regimes. The oral care practices, combined with frequent dental checkups, might ensure healthy teeth and gums. Some oral problems might not be solved, no matter how vigilant an individual can be. If back molars erupt, causing pain in the mouth, no amount of cleaning can help fix the problem. It may be essential to visit an oral surgeon for wisdom teeth extraction.
Healthy gums and teeth can be disturbed by the eruption of molars. Results can include movement of other teeth, pain, and difficulty chewing food. A pro-active San Francisco local might try to fix the problem alone in attempting to brush and floss regularly. The only solution to impacted molars can be wisdom teeth extraction.
San Francisco residents struggling with mouth pain due to erupted molars can reach out and allow a top oral surgeon to take control and manage wisdom teeth extraction. For these reasons, SF Oral Surgery announces a new blog post about wisdom teeth extraction.
ABOUT ORAL SURGERY SAN FRANCISCO
Oral Surgery San Francisco, located in the Financial District of the City. Under the direction of Dr. Alex Rabinovich, a Board Certified Oral and Maxillofacial Surgeon specializing in the field of oral surgery. This additional training, along with his years of experience, sets Alex Rabinovich MD DDS apart from the growing number of general dentists offering oral surgery and other dental procedures. The cost of oral surgery can expensive hand the clinic accepted over forty types of insurance plans from Bay Area employers. Oral methods include wisdom teeth extraction, jaw surgery, and dental implants. Oral Surgery San Francisco serves all neighborhoods in the city of San Francisco, including Pacific Heights, Russian Hill, and Noe Valley.
Contact Media Relations
Tel. (415) 817-9991