Many San Franciscans are pain-phobic. That is, they don't like pain. If you think about it, nobody does.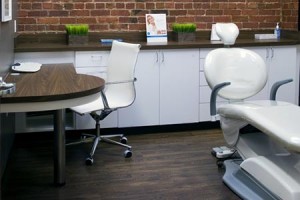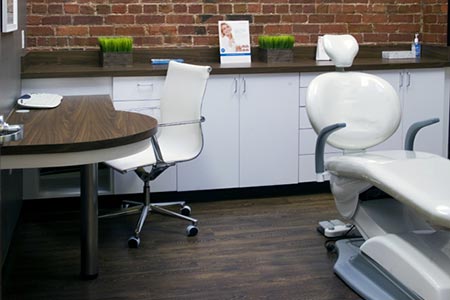 What is oral surgery like? Well, when you have oral surgery, the surgery itself is pretty painless due to anesthesia, especially if you have a general. It's AFTER the surgery that it can be difficult, but we do our absolute best to minimize any pain after oral surgery.
If you want to ask what is oral surgery like, then make an appointment to come in and see our Dr Rabinovich. He offers all patients a completely free consult when he can assess your needs and answer all your questions. He's one of the top-rated oral surgeons not just in San Francisco but throughout the entire Bay Area, from Marin County to Oakland to San Mateo and beyond.
Whatever you do, if you have jaw problems or need wisdom teeth removal, don't leave it. These things do not get better on their own, unfortunately. In fact, they get worse over time, so the only thing to do is to face up to it and, to use the old expression, bite the bullet.
If you are worried about the cost of oral surgery in San Francisco, in many cases it will be covered by your insurance, so that is not a problem. However, if your insurance doesn't cover all of it, or even any of it, that isn't a problem either, because at Oral Surgery San Francisco we have many finance plans such as the one from Chase Health Advance. They offer plans over 6 months that carry no interest.
Chase Health Advance also offer extended credit plans. There are also plans with no down payment, no application fee, and instant credit approval. They also provide revolving lines of credit starting at $5,000. If you have any questions at all about finance, then talk to our office manager. You can call her at (415) 817-9991.
Any Type Of Cosmetic Surgery
If you are seeking cosmetic surgery, of course Dr Rabinovich can carry out any sort of cosmetic surgery, and again we have specialist financing from Care Credit. They have plans with no up-front costs, low monthly payment options, and no penalties for paying a balance off early.
Dr Rabinovich doesn't aim to be just the best oral surgeon in San Francisco, but rather the best oral surgeon for you and your needs. Every patient has different needs, and Dr Rabinovich will work with you to create a plan that is the best for you. At the office, Dr Rabinovich uses state-of-the-art technology such as 3D imaging using NewTom. This is the only equipment which provides both horizontal and vertical views so that the surgeon can determine the best method of proceeding.
Whatever, your problems, click on the Contact Us link at the top of the page in order to book your free consult.