San Francisco, California – March 31, 2020. San Francisco Oral Surgery, a professional clinic focused on high-quality oral surgery outcomes for Bay Area residents, announces a new post.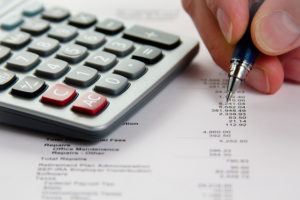 The post explains that San Francisco Bay Area patients might benefit from a review by a best-in-class jaw surgeon should they be a potential candidate for jaw surgery.
"Allergy season can be a struggle for many Bay Area residents. For some with an underlying jaw deformity, it can be very difficult," explained San Francisco oral surgeon Dr. Alex Rabinovich. "We want to remind the public that if they've been putting off jaw surgery, they may wish to reach out to a surgeon for a consultation."
The new blog post for Oral Surgery San Francisco is ready to review.  Dr. Alex Rabinovich is a recognized and leading Bay Area jaw surgeon. A strong background in maxillofacial surgery combined with plastic surgery skills can be the right experience for a jaw/facial abnormality. San Francisco residents suffering from jaw problems due to an accident, illness, or genetics might need to visit a top jaw surgeon for answers. To learn more about the process for evaluating mouth problems in the Bay Area, interested persons can go to the jaw surgery page . A no-obligation consultation is available to Bay Area residents in need of support. It should also be noted that those interested in dental implants can visit the company's dental implants website at https://www.sfdentalimplants.com/.
RESIDENTS CAN BREATHE EASY WITH ACCESS TO ONE OF THE BEST BAY AREA JAW SURGEONS NEARBY
Here is the background for this release. An underlying issue with the jaw might enhance allergy symptoms. Speaking to a Bay Area jaw surgeon could help locals find permanent relief. Consultations are available. For these reasons, Oral Surgery San Francisco announces a new post.
ABOUT ORAL SURGERY SAN FRANCISCO
Oral Surgery San Francisco is located in the Financial District of the City and on the web at https://www.oralsurgery-sf.com/. It is under the direction of Dr. Alex Rabinovich, a Board Certified Oral and Maxillofacial Surgeon specializing in the field of oral surgery. This additional training, along with his years of experience, sets Alex Rabinovich apart from the growing number of general dentists offering oral surgery and other dental procedures. The cost of oral surgery can be expensive, yet the clinic accepts over forty types of insurance plans from Bay Area employers. Oral surgery options include wisdom teeth extraction, jaw surgery, and dental implants. Oral Surgery San Francisco serves all neighborhoods in the city of San Francisco, including Pacific Heights, Russian Hill, and Noe Valley.
---
Photo credit: Dave Dugdale via Foter.com / CC BY-SA