Many people who have problems with their jaws avoid seeking out a surgeon because they are afraid, not of any pain, but of the cost of jaw surgery. If you are one of these people, then really, cost should be the least of your troubles.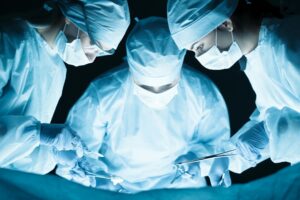 For one thing, a lot of jaw surgery work is covered by insurance, so getting your problem resolved could cost you nothing at all. And it is not going to do you any good if you don't get the issue fixed. In fact, in many cases it will only get gradually worse so you should see a specialist straight away.
Free Consult with a San Francisco Jaw Surgeon
At Oral Surgery San Francisco, both of our doctors – Dr Alex Rabinovich and Dr Noah Sandler – offer all patients an oral surgery free consult. Yes, getting an examination and assessment of your condition, and advice as to what needs to be done will cost you nothing at all. Zero. Zilch. Furthermore, our doctors will be able to tell you if you are covered fully or partly by your insurance policy. If you are fully covered, then obviously the surgery to correct your condition will cost you nothing either.
However, even if you are not fully covered on your insurance, when you come for your oral surgery free consult you can take a look at the huge range of finance options that we provide. To start with, we take Mastercard, Visa, American Express, and Discover cards. We have finance plans with no interest over 6 months. We provide plans with no deposit and instant credit approval or application fees. There are also plans with no early repayment fees.
Furthermore, we will advise you of the total cost of your treatment plan before you begin, and there will be no hidden charges later. The price we tell you is what you pay. In addition, if you are having dental implants, we offer $250 discount off each implant for senior citizens and $500 off two or more implant procedures. Our aim is to ensure that the surgery that you need is available to you and that the cost should never prevent you from having what you need.
So if you are suffering from any sort of jaw issues whatsoever, book your oral surgery free consult with Dr Rabinovich or Dr Sandler today. Unfortunately, we do not have any parking facilities at our office in Sacramento Street in the Financial District, but Embarcadero 3 is located directly across the street from the office. Click on the Contact Us link above to book your free consult.