There are a lot of oral surgeons in the Bay Area, from San Francisco to Oakland to San Jose and beyond. Many are great surgeons; a few are best-of-class.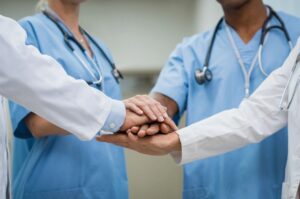 However, most of them are "generalists." But a handful are like Dr. Alex Rabinovich who is a specialized orthognathic surgeon in the Bay Area, and he is the man you need for the more complex issues such as facial trauma, TMJ disorder, sleep apnea, and so on.
As a specialized orthognathic surgeon in the Bay Area, Dr. Rabinovich carries out cleft lip and palate surgery on babies and young children. This issue is more common than you might think and affects one in every 700 babies born each year. If your child is suffering from this issue, Dr. Rabinovich will first conduct an oral examination in order to be able to customize a treatment program for your child. A cleft lip and palate requires a team of pediatric professionals to support the treatment throughout his or her early years of development. As your child grows, Dr. Rabinovich will liaise with your pediatrician, orthodontist, and speech therapist in order to ensure that your child receives the correct treatment ongoing.
In many instances, your health insurance will cover the costs of treatment for cleft lip and palate, and at Oral Surgery San Francisco, Dr. Rabinovich accepts a wide range of insurers. However, if you need help with financing for your child's cleft lip and palate surgery and ongoing treatment, we also offer a choice of many different finance options, and our friendly team will work with you to ensure that you find the best option to suit your budget.
Extensive Bone Grafting Experience
Dr. Rabinovich also has extensive experience of bone grafting as a specialized orthognathic surgeon in the Bay Area. When you have issues with your jawbone, such as insufficient bone to support dental implants for example, or as a result of accident or injury, it can be necessary to have a bone graft. For this, you need a highly qualified orthognathic surgeon, and Dr. Rabinovich has had years of training and ongoing experience in facial reconstruction and bone grafting to restore the mouth to full health.
Bone grafting takes time and attention to the smallest detail, and Dr. Rabinovich uses the very latest 3D technology to get a full picture of your mouth so that he can plan the surgery so much more accurately than when using traditional X-rays. He will first conduct an oral examination and discuss the issues that you are having so that he can produce a customized plan for your individual situation. The surgery itself is carried out in our state-of-the-art office in Sacramento Street in the Financial District.