A lot of San Francisco residents are working from home at the moment because of the Pandemic, and yet this does present certain opportunities. For instance, if you need any form of San Francisco oral surgery, now would be a very good time to get the work done, for the simple reason that you can recuperate at home and yet still carry on working.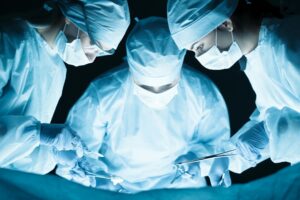 For example, if you suffer from something such as an overbite or underbite, this can cause serious issues not only from the point of view of function, but it can also have a devastating effect on self-confidence. Minor jaw issues can sometimes be corrected using orthodontics, but for an overbite or underbite the realistic answer is surgery.
For this you will need an orthognathic surgeon for San Francisco oral surgery, and one of the best-known and most experienced in this field is Dr. Alex Rabinovich. He is highly respected throughout the Bay Area, and through the rest of California as well, as one of the top orthognathic surgeons, having trained extensively for many years before setting up his office in the Financial District.
A Free Consult on Oral Surgery Needs
If you have any sort of jaw problems, or perhaps have a relative who has, now would be a very good time to discuss your issues with Dr. Rabinovich. He is happy to provide all patients with a completely free consult when he can assess the condition of your jaw and work out a specialized treatment plan for your individual problem. It is a fact that no two patients are exactly the same, and therefore no two surgeries will be exactly the same.
If you are working from home, now would be a good time to solve your problems, because while you will need time to recuperate after the surgery, you can still carry on working and earning your income.
On the subject of income, it is very likely that your health insurance will cover all, or at least part, of your surgery, and Dr. Rabinovich accepts a wide number of insurers. Furthermore, if you should need help with any financing, Dr Rabinovich also offers many different finance options including one with no interest payable if paid off within 24 months and extended payment plans that run for up to four years. There are also plans with instant credit approval, and no down payment or application fee.
So if you have any sort of jaw or facial issues and need San Francisco oral surgery, now is the time to get them resolved once and for all. Book your free consult with Dr. Rabinovich by simply clicking on the Contact Us link at the top of the page.