San Francisco, California – May 31, 2021. We are very fortunate in the Bay Area that San Francisco is a center of excellence when it comes to oral surgery! We have many – some may say "too many" – top-rated oral surgeons here. So, if you are in need of oral surgery, how do you make a choice? How do you find the best oral surgery in the Bay Area?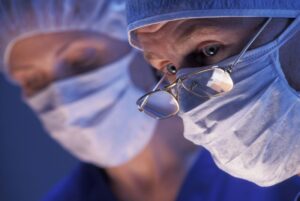 Obviously, you can start a search on the internet, but then you need to reach out for a consultation because oral surgery is an extremely personal quest. This is even more the case when you have a child born with a cleft lip and palate because it can be extremely distressing for parents.
Here at Oral Surgery San Francisco in the Financial District, cleft lip and palate surgery is one of the specialties of our Dr. Alex Rabinovich. He underwent specialist training for cleft lip and palate surgery for babies and young children, and he has undertaken several voluntary missions abroad to carry out cleft lip and palate surgery on children in underdeveloped countries.
The Condition Is Not As Rare As You Might Think
It is essential that special care and attention is paid to babies and young children with a cleft lip and palate, although the condition is not as rare as one might think. Around one in every seven hundred babies is born with such a condition. With that said, your child will need the best oral surgery in the Bay Area in order to cure the condition and support him or her in the early years of development.
Our Dr. Rabinovich has a complete understanding of the issues that can occur during childhood as a result of cleft lip and palate, and he will work with your orthodontist, pediatrician, and speech therapist in order to ensure that your child receives the care and attention that he needs as he grows.
The surgery can be carried out at our state-of-the-art surgery in Sacramento Street in the Financial District of San Francisco. He will need to see you for a consultation at which he will be able to assess your child's condition and prepare a treatment plan which will deal with the specific issues which your child faces. Cleft lip and palate surgery does require follow up visits during the early years of development in order to check that everything is functioning as it should.
In many cases, the costs of cleft lip and palate surgery may be covered by your health insurance, but if you need any additional financing, we have a wide choice of finance options available. Our friendly team will be happy to discuss all the options and find the perfect plan for your individual situation to ensure you receive the best oral surgery in the Bay Area.