People who want the best things in life often come to San Francisco. We are very proud of our city and our Bay Area. Some might call us "snobs." But we prefer to think we know a good thing when we see it.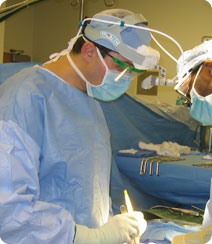 This applies to many different things, including, among others, jaw surgery. Not everyone is going to need jaw surgery, but for many people, it is something that is essential. It may be as a result of a birth defect, but it can also be the result of trauma from something such as a car wreck, or it could be the result of a disease of one sort or another. Whatever the reason, you will obviously look for the top-rated jaw surgeons in California.
Now there are some really good jaw surgeons in the state, but the best of the top-rated jaw surgeons in California are to be found in San Francisco itself. Here is where you will find Oral Surgery San Francisco in the Financial District where our doctors are Dr. Alex Rabinovich and Dr. Noah Sandler, both of whom are specialists with many years of training and experience in all forms of jaw surgery. They are considered among the best jaw surgeons in San Francisco.
Bone Grafting
This includes such things as bone grafting which can be essential when there is insufficient bone in the jaw. It can also be caused by disease and by trauma from something such as a car wreck or sports injury. Having insufficient bone in the jaw can have a devastating effect on a person's daily life and self-esteem, and it is essential that the work is carried out by a highly trained and skilled professional with the experience required.
The procedure takes time, patience, and attention to detail. Our doctors will plan your surgery to the last detail and will use the latest 3D scanner to assess your needs. Every case is different, and the work needs to be designed for your specific individual circumstances.
The actual surgery can often be carried out here in our state-of-the-art surgery in the Financial District as an outpatient procedure. You should note that more than one surgery may be necessary, and in some circumstances, several visits may be required. As two of the top-rated jaw surgeons in California, our doctors will undertake whatever is necessary in order to get you back to a healthy and normal life as quickly as possible.
Your surgery may very well be covered by your insurance, but at Oral Surgery San Francisco we also have many different finance options available as well if required.