Dental implants are exciting. They are the 21st century answer for missing teeth, whether you need just one or several. Dental implants work in exactly the same way as your missing teeth did, but for the optimum results you need specialist Bay Area oral surgeons for dental implants – not a general dentist.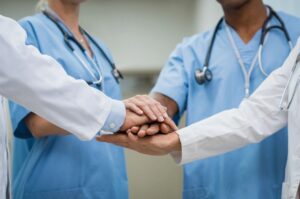 Certainly, some general dentists will provide dental implants if requested, but you need to be aware of possible pitfalls. General dentists who offer them have often simply been to a weekend training course, whereas our Bay Area oral surgeons for dental implants, Dr. Alex Rabinovich and Dr. Noah Sandler, carry out dental implant work every day. Between them, they have provided patients with thousands of dental implants, so they fully understand all of the procedures and, most importantly, they have the skills necessary to carry out the procedures so that your dental implants will last.
Let's face it: dental implants are not a cheap option, but then the best of anything never is. Even so, some dental implants can cost less than others. This is because some providers use cheaper foreign imports for the implants. Even then, the cost is only a little less. However, our doctors only use the very best implants manufactured here in the US by NobelBiocare and will never use imports.
State-Of-The-Art Imaging Equipment
Our doctors also use the very latest state-of-the-art imaging equipment which produces a 3D image of your jawbone and ensures a far greater quality and accuracy. The NewTom imaging equipment provides the doctors with both horizontal and vertical views which enables them to avoid damaging any nerves when inserting the implants. As an additional benefit, the NewTom 3D imaging machine produces far less radiation than a traditional X-ray.
The dental implants themselves are made from titanium in the form of a screw which is inserted into the jawbone. Over a period of a few weeks the jawbone will grow tightly around the implant and thus it will perform in the same way as the original tooth root did. The crown is then added on top and – hey presto! – you have perfect teeth once again!
You will be able to laugh, smile, and chew foods that you may not have been able to eat for years. Your new teeth will be perfectly secure, and you won't have all the issues that come with dentures, such as clicks and wobbles, and all those messy glues. In addition, you avoid the huge disadvantages of a bridge which involves cutting down two perfectly good teeth on each side of a missing one.
Our Bay Area oral surgeons for dental implants are always happy to provide patients with a free consultation which you can book by clicking on the Contact Us link at the top of the page.