San Francisco, California – June 29, 2017. Dr. Alex Rabinovich, a top oral surgeon in San Francisco, is proud to release a new blog post on the topic of tooth extraction. Taking short cuts for dental problems may not be beneficial to a Bay Area locals.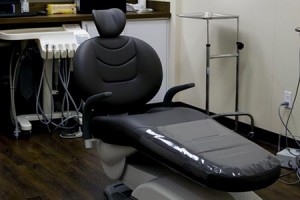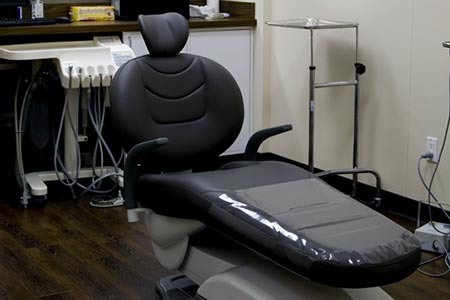 Teeth in need of replacement as well as extraction can require the immediate skills of a dedicated oral surgeon; among the most common extractions are of the so-called "wisdom teeth" that typically erupt after puberty.
"We understand that some people might be afraid to go in for oral surgery and take certain shortcuts to keep from scheduling a wisdom teeth extraction in San Francisco," explained Dr. Alex Rabinovich. "We are here to remind the public that avoiding necessary tooth extractions, including but not limited to the extraction of wisdom teeth, may cause more problems in the future."
To review the new blog post for professional tooth extraction, please visit the website. Information about speaking to a skilled San Francisco oral surgeon for wisdom teeth can be perused on the website, including requesting a second opinion. Selecting a qualified oral surgeon can help quickly resolve problems for wisdom tooth pain. San Francisco Bay area patients interested in dental implants can review information at Dr. Rabinovich's specialized dental implant . Information regarding the replacement of one or several teeth can also be reviewed.
Contacting an Expert San Francisco Oral Surgeon for Wisdom Teeth can Avoid Painful Shortcuts in Dental Care
San Francisco locals may be used to trying shortcuts as a way to reduce costs or discomfort. If a resident has chosen a do-it-yourself path for an oil change on a car, for instance, such an attitude may be fine. If a San Francisco resident suffers from tooth pain, trying to fix the problem alone may not be as easy. Ignoring tooth pain, or trying to resolve the issue with over-the-counter numbing gel to avoid surgery can backfire. Pain in one area of the mouth can be an indicator of a larger problem. Sore gums or sensitive teeth can mean an infection which could spread to other teeth. Speaking to a San Francisco oral surgeon for wisdom teeth extraction and other painful mouth issues is an important first step towards understanding treatment options.
For this reason, Dr. Alex Rabinovich has recently announced a new blog post regarding the importance of visiting an oral surgeon for wisdom teeth extraction. Broken or rotting teeth might not be solved by taking short cuts. A San Francisco resident could avoid losing many natural teeth by seeking the help of a top oral surgeon in San Francisco. A professional evaluation of wisdom teeth or other mouth problems can help stop the spread of mouth disease. Fixing broken teeth or pulling wisdom teeth in a timely manner can quickly bring the mouth back to health. If dental implants need to be considered after a tooth extraction, a comfortable payment plan can be reviewed and many insurance plans are accepted.
About Oral Surgery San Francisco
Oral Surgery San Francisco  is located in the Financial District of the City. Under the direction of Dr. Alex Rabinovich, a Board Certified Oral and Maxillofacial Surgeon specializing in the field of oral surgery. This additional training, along with his years of experience, sets Alex Rabinovich MD DDS apart from the growing number of general dentists offering oral surgery and other dental procedures. Procedures include wisdom teeth extraction, jaw surgery and dental implants. Oral Surgery San Francisco serves all neighborhoods in the city of San Francisco including Pacific Heights, Russian Hill and Noe Valley.
Contact
Tel. (415) 817-9991