San Francisco, California – December 31, 2017. San Francisco oral surgeon, Dr. Alex Rabinovich, is proud to announce a new blog post on wisdom teeth extraction in San Francisco. The post overviews the issues at the intersection between what needs to be done and the differing payment or insurance issues of each individual patient.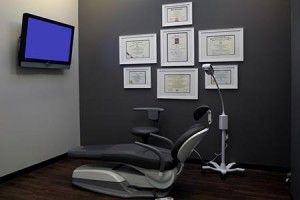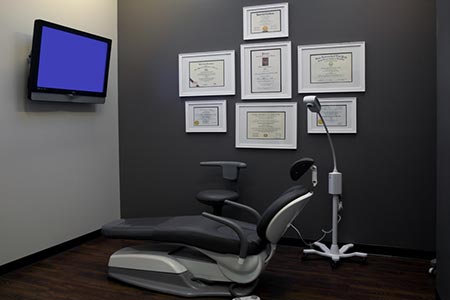 "Sometimes patients wait to find an oral surgeon until after their wisdom teeth cause mouth problems," explained Dr. Alex Rabinovich. "Yet a patient can make a reckless financial decision just to get the teeth pulled and stop the pain. I want to remind Bay Area residents to make sure the oral surgeon they choose views them as an individual patient, reviews potential insurance options, and if possible, creates a plan within their budget."
Interested persons can read more regarding smart wisdom teeth extraction in San Francisco by visiting the new blog post.  Those looking for information specifically on wisdom teeth extraction or, if possible, call into the office for a consultation. No two patients are alike and thus it is strongly recommended to be seen face-to-face.
SAN FRANCISCO LOCALS REQUIRING WISDOM TEETH EXTRACTION AVOID BUYER'S REMORSE
Here is background to the release. Choosing an oral surgeon to pull wisdom teeth may require extra thought on the part of the patient. Considering several options, including asking about payment plans before scheduling surgery, can be helpful. If a patient has chosen a top clinic for wisdom tooth extraction, the second step may be to check if the oral surgeon accepts a specific insurance carrier or can work within a budget.
Similarly, if a San Francisco patient needs oral surgery, it may be wise to confirm payment options before scheduling. Taking steps such as verifying accepted insurance plans can keep wisdom tooth surgery cost-effective instead of costly.
For this reason, professional oral surgeon Dr. Alex Rabinovich, has announced a new blog post involving the cost of wisdom teeth extraction. Bay Area locals planning to remove wisdom teeth may need to stop and consider important factors. The first step could be to learn about varied payment plans for wisdom teeth extraction. The next step could be to confirm a top oral surgeon accepts the right dental insurance policy. Wisdom tooth removal may not seem costly compared to other oral surgeries, but a high bill could surprise a patient. Instead of moving too fast, it can be important to consider checking payment and insurance options first. Finding a top oral surgeon with a wide choice of payment plans and insurance coverage can be the best avenue to a successful and affordable wisdom tooth extraction in San Francisco. It should also be noted that those seeking dental implants.
ABOUT ORAL SURGERY SAN FRANCISCO
Oral Surgery San Francisco is located in the Financial District of the City. Under the direction of Dr. Alex Rabinovich, a Board Certified Oral and Maxillofacial Surgeon specializing in the field of oral surgery. This additional training, along with his years of experience, sets Alex Rabinovich MD DDS apart from the growing number of general dentists offering oral surgery and other dental procedures. Procedures include wisdom teeth extraction, jaw surgery and dental implants. Oral Surgery San Francisco serves all neighborhoods in the city of San Francisco including Pacific Heights, Russian Hill and Noe Valley.
Contact Media Relations
Tel. (415) 817-9991