The Bay Area is big and small at the same time. The population is pretty big – north of six million people, and the area is big, too. But it isn't the Los Angeles basin, so it's smaller in that sense.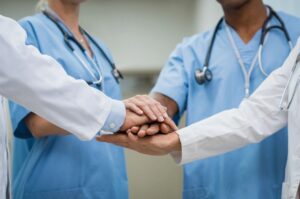 Nonetheless, when people in San Jose, in Mountain View, Livermore, or Walnut Creek are in need of a maxillofacial surgeon in the Bay Area, they are usually happy to drive over to San Francisco for a second opinion.
This is because San Francisco is where you will find Dr. Alex Rabinovich who is without doubt the foremost maxillofacial surgeon in the Bay Area, and has his office in the Financial District. Such surgery can be extremely complex, and this is why you need a second opinion from a specialist.
Dr. Rabinovich is a physician with advanced training in cranio-maxillofacial surgery as well as facial plastic surgery. He is both an MD and a DDS, having trained at SUNY Downstate College of Medicine and Columbia University School of Dental and Oral Surgery. After graduating from medical school Dr. Rabinovich underwent residency training in General Surgery and Maxillofacial Surgery at Kings County Hospital.
A Born And Bred San Franciscan
Dr. Rabinovich is a born and bred San Franciscan, having attended George Washington High School in the Richmond District. He then went on to UC Berkeley where he obtained a Bachelor's Degree in Environmental Biology before undertaking medical training.
After graduating with his DDS and MD, Dr. Rabinovich developed a special interest in facial cosmetic surgery while at Kings County Hospital. He was chosen to pursue a fellowship at Georgetown University / Posnick Center for Facial Plastic Surgery and while he was there he worked alongside some of the world's foremost surgeons in the fields of facial plastic surgery, occuloplastic surgery, and craniofacial surgery from Georgetown and Johns Hopkins Universities.
He also has a passion for reconstructive facial surgery such as cleft lip and palate and has taken voluntary trips overseas in order to help treat children in need with such deformities. Dr. Rabinovich is also often called upon to speak at dental conventions and has authored several articles.
If you need a maxillofacial surgeon in the Bay Area, you would be very hard pushed to find a surgeon with more qualifications than Dr. Rabinovich. He is happy to offer all patients a completely free consultation so that he can assess your particular condition and offer you a second opinion. You can book an appointment with Dr. Rabinovich by calling the office on (415) 817-9991 or simply by clicking on the Contact Us link at the top of the page.